Other important links:
Thomas Matthew Rienzi
West Point, 1942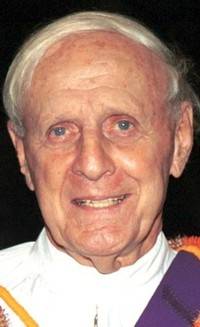 Be Thou At Peace
Posted by Bill Bahr, USMA '69 on February 23, 2011:
This eulogy was posted to west-point.org on 19 Dec 2010:

"A memory, seen live by '69, '68, '67, '66: AA BG Rienzi on platform at dinner in Mess Hall swinging class A uniform coat around his head leading Corps in chanting "WIREPOWER IS FIREPOWER!" He commanded 1st Signal Brigade when we arrived RVN; he had signal antennas on top of Nui Ba Dinh, Black Virgin Mountain for USARV to defend :), a rich trove of stories.
http://25thaviation.org/id263.htm

"God Bless Tom Rienzi."

JW '66 [RIP]

"We lost a good one."
"Only for a while."
AA -- JRR Tolkein and Friend at memorial service for CS Lewis

++++++++++++++++++++

The following is a funeral report posted to west-point.org on 14 February 2011 by Kevin Rue, USMA '77 & SC:

"Gentlemen,

"I mentioned to several of you that it was my plan to attend the funeral of LTG Rienzi. I did indeed have the opportunity and my family and I traveled to West Point to attend the services.

"What follows is a summary of the events of that day.

"Friday, 4 February 2011 broke cold BUT decidedly UN Gloom Period-like crystal clear. Was this winter at West Point? Again, the temperature was cold, but not frigid. In place of the gray skies of February of our Rock-bound Highland Home which usually hugged the hills and the gray-stone barracks & academic buildings was a brilliant sunshine. Missing also was the wind whipping down and off the Hudson. One could really believe that, with his good communications "up above," "Big Tom" convinced Odin and West Point's other weather imps to be absent for one day and, in Gloom Period's place, was some wonderful Hawaiian sunshine.

"We gathered at the Hotel Thayer to await the hotel shuttle bus that would take us to Most Holy Trinity Chapel. The family had a mourners' book for signature inside Holy Trinity as well as 3 folding display boards filled with pictures celebrating his 91 years of life; there was Cadet Rienzi, here his wedding picture in uniform wearing the CBI theater patch, another showed him as a general towering over the slight frame of Pope Paul VI, lastly in a wheelchair again in Rome greeting Pope Benedict XVI. His official photo as a LTG was blown up, on display in a large frame and placed in the front area of the chapel in the sanctuary.

"The celebrant was Catholic Chaplain (Major) Brian Donahue, pastor of Holy Trinity Chapel. There were 3 eulogists: (former) Senator Max Cleland; LTC Jim Satterwhite, '59; and LTG Rienzi's daughter, Sherri. Sen Cleland discussed his time as BG Rienzi's aide while he was the commandant of The Signal School at Ft Monmouth and how he cared about him as a son for the next 40 years. LTC Satterwhite mentioned that the Class of 1959 President, Pete Dawkins, planned to be there, however weather problems prevented him and his wife from flying from Colorado. He read from a letter that BG Dawkins wrote on the occasion of the Class of 1959 naming LTG Tom Rienzi as "Honorary Class TAC." Part of that letter included a lesson in leadership involving a returning company of Camp Buckner yearlings, their drunken weekend in NYC and the member of the TD who inspected them prior to their boarding buses for the trip. Sherri related several stories of how her dad kept peace in the family. Also of PCS summer trips across country before air conditioning because this is such a great country and has so much worthwhile to see. She indicated that the bad weather precluded some who wanted to attend the funeral from being there.

"During the Mass, Sherri asked me to read the first Reading and it was my privilege to do so. A member of the family, second cousin LTC Stephen Arata, '79, read the second Reading. Among the songs we sang were the 3d verse of the Alma Mater and America the Beautiful. Before the conclusion of Mass, Chaplain Donahue announced that GEN David Petraeus sent an email note to the family expressing his condolences.

"From Holy Trinity, we took the hotel shuttle to the West Point Cemetery. Members of the Rienzi family sat in the sun in front of the Old Cadet Chapel with a contingent of cadets wearing long overcoats behind them. A small table was before them covered with a black, gray and gold blanket and on which was an urn with LTG Rienzi's ashes and a U.S. flag. His 3-star general's flag stood next to it. The U.S.M.A. played "Army Blue." Chaplain Donahue read some final words, stepped back and saluted. Howitzers on the Plain began to fire a 15-gun salute. Six soldiers approached. They took the U.S. flag, unfolded it, then refolded it. The U.S.M.A. band began to play "Alma Mater." The NCOIC gave the re-folded flag to the OIC. The firing team of 7 soldiers fired 3 volleys each. The bugler played "Taps." At its conclusion, the OIC presented the flag to COL Thomas Hiebert, representing the Superintendent. He presented the flag of our nation to LTG Rienzi's daughter, Sherri. Next, the president of our Association of Graduates, COL (USA, ret) Bob McClure, stepped forward to say a few private words to Sherri.

"Lastly, the Chaplain led us under the Old Cadet Chapel to the Columbarium for inurnment with fellow members of the ghostly assemblage of the long gray line.

"A reception followed at the Hotel Thayer. It provided an opportunity for family and friends to share final thoughts. At it, I met a man who typified why LTG Tom Rienzi was so highly regarded. He was an enlisted soldier who served only 3 years and was LTC Rienzi's draftsman in the signal section of the XVIII Abn Corps staff. They kept in touch over the years. He said, both as his chief at Ft Bragg and later in life, LTG Rienzi always displayed a concern for him. This was the reason that he and his wife flew out from Chicago to pay their final respects.

"To verify that the weather of Friday was an anomaly, Saturday was cold, gray and gloomy, with a mixture of rain and snow. Gloom Period returns!

"Finally, LTG Rienzi's son-in-law, Bob, mentioned that Sherri planned to carry out the wishes of her father and complete the book he started. I mentioned to him the eulogies for LTG Rienzi found on the West-Point.org website. This link is below. If you recall stories about LTG Rienzi that you wish to share that might help his family complete the book, please consider adding them to this website:

http://defender.west-point.org/service/eulogies.mhtml?u=12735

If you haven't seen them, here are some obituaries for LTG Rienzi:

http://www.army.mil/-news/2010/12/30/49970-retired-army-lt-gen-thomas-m-rienzi-laid-to-rest-at-punchbowl/

http://www.army.mil/-news/2010/12/17/49642-retired-lt-gen-rienzi-dies-at-tripler-army-medical-center/

http://www.hawaiicatholicherald.org/Home/tabid/256/newsid884/3443/Default.aspx


"Grip hands."

Regards,
Kevin [Rue]
"Friends of Rocky Versace"


Previous Eulogy
Next Eulogy