Other important links:
James Gowen Boatner
West Point, 1951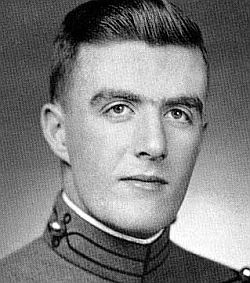 Be Thou At Peace
Posted by Michael E. Boatner on October 13, 2017:
Jim Boatner was born on March 28, 1930 in Tianjin, China where his father was stationed with the United States Army's 15th Infantry. The son, grandson, and father of career infantry officers, he grew up on Army posts and in military towns in the depression era and during World War II. He graduated from high school in San Antonio, Texas, and attended Texas A&M University before entering West Point in 1947.

Upon graduating in 1951, he was commissioned in the infantry and served in combat during the Korean War, returning to the historic 15th Infantry ("Old China Hands') as a company commander. Years later, after retiring from the Army, he proudly served for four years as the Honorary Colonel of the 15th Infantry Regiment.

On the luckiest day of his life, Jim met Kathryn "Kay" Schroeter of Cleveland, Ohio, on a blind date, and they were married in Dallas, Texas, in 1954.

His troop assignments were primarily with light infantry units, including in both the 101st and 82nd Airborne Divisions. In 1958, he attended Harvard University earning two Master's Degrees in preparation for teaching back at West Point in the Social Sciences Department. In 1967, he trained and then deployed a light infantry battalion to Vietnam. During his career, General Boatner also had extensive experience in Washington, DC, serving as an assistant to the deputy Secretary of Defense, David Packard.

His notable general officer assignments were commanding all Army forces in Alaska, including the 172nd Arctic Light Infantry Brigade, and US Commander in West Berlin just before the end of the Cold War. He retired in 1986 with 35 years of service.

For 14 years after his military retirement, Jim was President and then Chairman of the Board of Robinson Terminal Warehouse Corporation in Old Town, Alexandria, the Washington Post's newspaper warehousing facility.

He and Kay were also longtime active parishioners of Good Shepherd Catholic Church in Mount Vernon where he served on the social justice committee, and volunteered as a mentor and advocate for low-income mental health patients. He was also a proud member of the West Point class of 1951, regularly attending monthly District of Columbia-area luncheons and leading the planning for the class 60th reunion in May 2011.

Jim was predeceased by his loving wife of over 62 years, Kay, in March 2017. He is survived by his five children, son, Jim (Nancy) of Clifton, Virginia, son, Tom (Lisa) of Boise, Idaho, son, Mike (Tricia) of Colorado Springs, Colorado, daughter, Jane (Dudley) and son, Peter (Anne) of Charlottesville, Virginia; as well as nine grandchildren.

A Mass of Christian Burial will be celebrated for General Boatner at the Fort Meyer Chapel followed by burial at Arlington National Cemetery, at a date to be determined. In lieu of flowers, donations may be made in his name to Good Shepherd Housing and Family Services, 8305 Richmond Hwy Suite 17B, Alexandria, VA 22309.In lieu of flowers, donations may be made in his name to Good Shepherd Housing and Family Services, 8305 Richmond Hwy Suite 17B, Alexandria, VA 22309.

Next Eulogy