Other important links:
Edward Allen Partain
West Point, 1951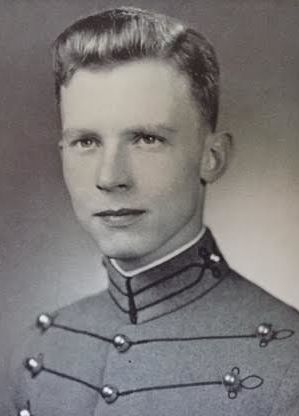 Be Thou At Peace
Posted by Jose Andres "Andy" Chacon on November 23, 2003:
Edward Allen Partain

Born June 26, 1929 - Died March 24, 1996

Edward Allen "Ed" Partain was born 26 June 1929 in Indiana. He was appointed to West Point from the 1st Congressional District of Arkansas. At West Point he was a Sunday School Teacher for two years and was Cadet Company Commander of G-2 company. On graduation Ed went in the Infantry, his first assignment being the Infantry School at Fort Benning. He was then assigned to the 27th Infantry, 25th Division in Korea from 1952 to 1953. He was decorated with the Bronze Star Medal, the Purple Heart, and the Combat Infantryman Badge. From 1953 to 1960 Ed served in various Company grade assignments and attended the Advanced Infantry Course at Fort Benning as well as the Marine Corps School, Junior Course.

From 1960 to 1963 Ed served as a Tactical Officer at West Point and in 1964 went to Command & General Staff College at Fort Leavenworth. Ed's next assignment was to the Military Assistance Command Vietnam from 1964 to 1965. On completion he was decorated with a second Bronze Star Medal, and second Purple Heart. In 1965 he also attended the Armed Forces Staff College. His next assignment was to the Office of Personnel Operations where he served from 1966 to 1967. From 1967 to 1968 Ed served a second tour in Nam, this time with the 503rd Infantry, 173rd Airborne Brigade. He was awarded the Silver Star, the Distinguished Flying Cross, 5 Air Medals, the Commendation Medal for valor, a third Purple Heart, and a second Combat Infantryman Badge.

In February 1968 he was assigned as Chief, Officer Personnel Branch, G1, United States Army, Pacific in Hawaii where he served until June of the same year. Next he went to the Army War College, Carlisle Barracks, Pennsylvania for a year. On July 1969 Ed was named Chief, Objectives Plans Branch, War Plans Division, Office, Deputy Chief of Staff for Military Operations, US Army, Washington, D.C. In January 1970 Ed became a student at the Helicopter School, Fort Rucker, Alabama.
On completion in September 1970 he was named Commander, Division Support Command, 82nd Airborne Division, Fort Bragg, North Carolina, where he served until February 1971. In March 1971 Ed was named Chief Of Staff, 82nd Airborne Division and in January 1972 he became Commander, 1st Brigade, 82nd Airborne, and served as such until July 1973. He was awarded the Legion of Merit. In August 1973 Ed took on the job of Deputy Director of Operations, Office, Deputy Chief of Staff for Military Operations, US Army, Washington, D.C. Then in May 1974 Ed became Chief, Army Section, Military Assistance Advisory Group, Iran Military Mission with the Iranian Army. He served that this capacity until June 1976. In July 1976 Ed was named Assistant Division Commander, 1st Armored Division, United States Army, Europe. Next came assignment as Director, Logistics and Security Assistance, United States European Command, where Ed served from July 1977 to November 1979. On November 1979 he was appointed Deputy Commanding General, XVIII Airborne Corps, Fort Bragg, a position he held until July 1980, when he was named Commanding General, 1st Infantry Division (Mechanized), Fort Riley, Kansas. Ed's last military assignment came in January 1983 when he was named Commanding General, Fifth United States Army, Fort Sam Houston, Texas. He was decorated with the Distinguished Service Medal on this his last assignment.

Ed retired in January 31, 1985 with the rank of Lieutenant General, and served as a consultant until his death on 24 March 1996 at Whispering Pines, North Carolina where he and his wife Fran had made their retirement home.

jac; 18213 + Army bio.