View a eulogy for Raymond Alexander Karam, USMA '55, who passed away on November 27, 2009.
Other important links:
Raymond Alexander Karam
West Point, 1955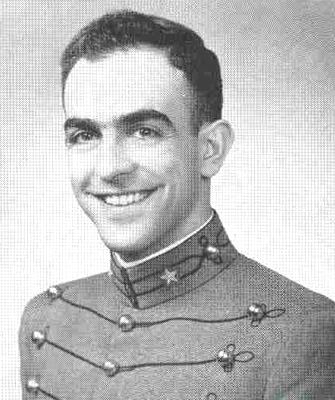 Be Thou At Peace
Posted by West Point 1955 on January 28, 2016:


Raymond Alexander Karam

Raymond Alexander Karam (Age 80) Died at home in Reston, VA, on Friday, November 27, 2009, with family by his side. Raymond was born on October 12, 1929, in Nogales, AZ, to Joseph N. Karam (of Lebanon) and Ramona Karam (of Seville, Spain).

Raymond was the beloved husband of Emily Karam; devoted father of Ramona Shea Swerdlin (Scott), Raymond Matthew Karam (Leslie), Alexander Reid Karam (Celia); brother of Joseph N. Karam, Margaret Karam, OP, Eleanor Schreckenghaust, Virginia Frankum; cherished grandfather of Ryan Swerdlin, Sara Swerdlin, Isabel Karam; and dearly loved by extended family and many friends. Raymond graduated West Point (1955), Harvard University (MPA), and George Washington University (JD).

He had a distinguished career in the U.S. Air Force and in civilian service as an executive at the Dept. of the Interior, Dept. of Transportation, and the Administrative Office of the U.S. Courts. As a graduate of the Education for Parish Service program at Trinity College, he supported St. John Neumann parish. Raymond was the first Scoutmaster of Troop 1313.

Vigil on December 4, 7 p.m. and Funeral Mass December 5, 1 p.m. at St. John Neumann, 11900 Lawyers Rd., Reston, VA. In lieu of flowers, the family requests donations to build housing for the poor in Mexico sent to Fr. Oscar A. Raynal, SJ, at Tarahumara Colony Project, MBE 38-197, 2220 Bassett Ave., El Paso, TX 79901-2020.

Published in The Washington Post on Dec. 1, 2009



Previous Eulogy
Next Eulogy
---
West-Point.Org (WP-ORG), a 501(c)(3) non-profit organization, provides an online communications infrastructure that enable graduates, parents, and friends of the military academy to maintain and strengthen the associations that bind us together. We will provide this community any requested support, consistent with this purpose, as quickly and efficiently as possible. WP-ORG is funded by the generosity of member contributions. Our communication services are provided in cooperation with the AOG (independent of USMA) and are operated by volunteers serving the Long Gray Line. For questions or comments, please email us at feedback@west-point.org.