View a eulogy for Robert Barrett Henry, USMA '55, who passed away on August 28, 2016.
Other important links:
Robert Barrett Henry
West Point, 1955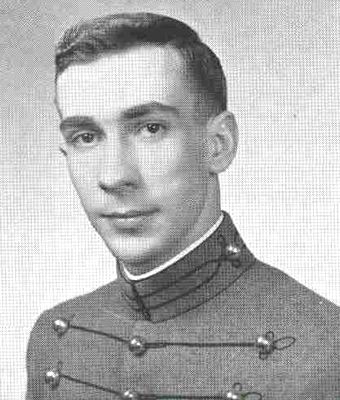 Be Thou At Peace
Posted by Asheville Citizen-Times on September 22, 2016:
Colonel Robert Barrett Henry

Mars Hill - Col Robert Barrett Henry passed away unexpectedly at his home in Mars Hill, Sunday August 28, 2016. He is survived by his wife, Annette; sister, Joan; son, Miles; daughter-in-law, Christine; and grandchildren, Gavin and Theo.

He was born in Clarksburg West Virginia on October 14, 1932 to Ralph and Virginia Henry. While attending high school he also worked with his father at an ice cream factory, as well as an announcer on the local radio station.

Bob received an appointment from his congressman to attend the United States Military Academy at West Point where he graduated in 1955, receiving his degree and commission from the hand of President Eisenhower. After that he attended parachute jump school and spent time stationed in Germany and Fort Sill OK before attending Penn State University for his master's degree in Chemistry, where he met the love of his life Annette Miles. He then returned to West Point to teach Chemistry to the cadets for three years, getting married to Annette on June 20, 1964.

He was then stationed at Ft. McClellan Al, and Ft. Detrick MD, before serving in Vietnam on General Westmorland's staff in 1967 during the height of the war and the Tet offensive. He received the Bronze Star for outstanding service to his country.

In 1969 he was back stateside to work at the Pentagon. Soon after Bob and Annette welcomed their baby son Miles Robert. In the following years he was the Commanding Officer of Watertown Arsenal in Boston and the Radford Ammunition Plant in Va., and was the Chief of Program Management at the US Armament R&D Command in NJ. During this time, he obtained his doctorate in Science Education from Boston College and was promoted to Colonel.

He was sent back to the Pentagon and later retired from the Army in 1982 and was awarded the Legion of Merit.

From 1983-1996 Bob worked at the Research Triangle Institute in Raleigh NC, and taught Science Education at Campbell University. In 1998 Bob and Annette moved to Mars Hill just in time to welcome their new grandson Gavin, and were also delighted when Theo followed seven years later. During this time Bob taught at UNCA and Mars Hill University.

Bob and Annette have enjoyed being part of the community in Western North Carolina as well as traveling across Europe and Canada.

Bob was a kind and loving husband, father, and grandfather, who would give the world for his family. He was always there if you needed him and was an amazing influence to all that knew him. He will be greatly missed by everybody he loved.

A Celebration of Life will be held on Tuesday, September 6 at 2:00 PM at the Episcopal Church of the Holy Spirit, 433 Bone Camp Rd, Marshall NC. (828) 689-2517. The family will receive friends following the service.

In lieu of flowers memorial donations may be made to the Rector's Discretionary Fund at the Episcopal Church of the Holy Spirit, or The Friends of Madison County Animals, 107 Main St, Marshall NC, 28753. (828) 649-9798
Published in the Asheville Citizen-Times from Sept. 2 to Sept. 4, 2016

Previous Eulogy
Next Eulogy
---
West-Point.Org (WP-ORG), a 501(c)(3) non-profit organization, provides an online communications infrastructure that enable graduates, parents, and friends of the military academy to maintain and strengthen the associations that bind us together. We will provide this community any requested support, consistent with this purpose, as quickly and efficiently as possible. WP-ORG is funded by the generosity of member contributions. Our communication services are provided in cooperation with the AOG (independent of USMA) and are operated by volunteers serving the Long Gray Line. For questions or comments, please email us at feedback@west-point.org.