View a eulogy for Felix Mr Dorough, USMA '55, who passed away on August 29, 2020.
Other important links:
Felix Mr Dorough
West Point, 1955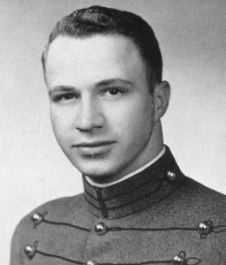 Be Thou At Peace
Posted by West Point 1955 on January 15, 2021:


Felix "Doc" Dorough

(23 JAN 1933 - 29 AUG 2020)

Felix Dorough, born January 24th, 1933, passed away August 29th, 2020 in Williamsburg, VA. Felix was born in Frisco City, Alabama, a short distance away from Harper Lee's home of "To Kill A Mockingbird". The first thirteen years of his life were much as Ms. Lee describes, but at age 14 he entered Georgia Military Academy in Atlanta. After graduating as valedictorian of the class of 1951, he entered the US Military Academy in West Point, NY.

Upon graduation in 1955, Felix entered the Air Force and spent the next four years in Germany and France, in various air intelligence positions. Then in the fall of 1960, he entered the US Foreign Service, Department of State. Over the next 27 years, he served in Mexico, Yugoslavia (Croatia), Moscow, Spain, Brussels, and three tours in The State Department in Washington.

After retiring as a Counselor for Science and Technology with the US Mission to the EC in February 1987, Felix joined the International Staff at NATO, Brussels, where he served until 1996. Returning to the US in the summer of 1998, Felix and his beloved wife, Jeanne Abbott Dorough, took up residence at Kingsmill in Williamsburg.

Sadly, Jeanne passed away in March 2014. Felix is survived by his daughters, Elizabeth of Virginia Beach, and Cecily of Williamsburg; and three wonderful grandchildren, Cody, Ben, and Emma Scott. Online condolences may be shared at www.nelsenwilliamsburg.com.

Nelsen Funeral Home
Williamsburg VA





---
West-Point.Org (WP-ORG), a 501(c)(3) non-profit organization, provides an online communications infrastructure that enable graduates, parents, and friends of the military academy to maintain and strengthen the associations that bind us together. We will provide this community any requested support, consistent with this purpose, as quickly and efficiently as possible. WP-ORG is funded by the generosity of member contributions. Our communication services are provided in cooperation with the AOG (independent of USMA) and are operated by volunteers serving the Long Gray Line. For questions or comments, please email us at feedback@west-point.org.