View a eulogy for Robert Peter Johnson, USMA '55, who passed away on January 26, 2003.
Other important links:
Robert Peter Johnson
West Point, 1955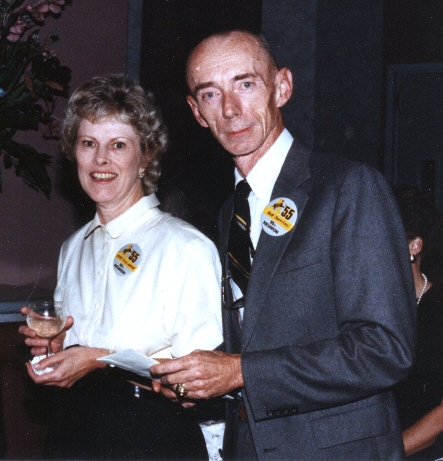 Be Thou At Peace
Posted by Jim Strachan '61 on January 29, 2003:
Bob, your sudden passing has left an immense, unfillable stillness in my life. Although we never met, we got to know each other well, speaking on the phone several times a week, and sometimes several times a day, throughout the past 4 1/2 years. We shared our thoughts on any number of topics, but mostly about USMA, the Army, our careers, our country, and our families. Bob, my admiration and respect for you is as heartfelt as it is unwavering. I've never had a closer USMA pal and confidant, Bob, and I will daily grieve until we meet again. May God bless and comfort your dear Mary Alice, Stephen, Valerie, and your grandchildren and family, and may God bless and rest your kind soul, 20376. 23536.
Previous Eulogy
Next Eulogy
---
West-Point.Org (WP-ORG), a 501(c)(3) non-profit organization, provides an online communications infrastructure that enable graduates, parents, and friends of the military academy to maintain and strengthen the associations that bind us together. We will provide this community any requested support, consistent with this purpose, as quickly and efficiently as possible. WP-ORG is funded by the generosity of member contributions. Our communication services are provided in cooperation with the AOG (independent of USMA) and are operated by volunteers serving the Long Gray Line. For questions or comments, please email us at feedback@west-point.org.