Other important links:
James Irving Town
West Point, 1955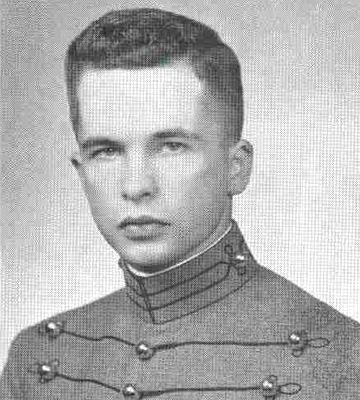 Be Thou At Peace
Posted by West Point 1955 on December 14, 2015:


Col James Irving "Jim" Town

Col James Irving "Jim" Town, US Army, ret., of Parma, MI, died December 6th in Lansing of complications from lung cancer. He was 83.

Jim was a proud career Army officer, having received his commission at West Point when he graduated from the U.S. Military Academy in 1955. He was initially stationed in West Germany, and from there he was posted to Redstone Arsenal in Huntsville, Alabama (three times); Ft. Leavenworth, Kansas; Ft. Belvoir, Virginia; the Pentagon; Hawthorne, Nevada; Battle Creek and Detroit, Michigan. He had two tours in Vietnam (in 1964 and 1968), was the Army representative to the Air War College in Montgomery, Alabama, attended the Command and General Staff College in Kansas, and successfully completed Ranger training. He was part of the contingent of soldiers who evacuated Iran after the fall of the Shah, and he received the Purple Heart for shrapnel wounds received in the Tet Offensive in Saigon. Perhaps his most gratifying assignment was serving as unit commander at Redstone Arsenal, where he took much satisfaction in keeping his soldiers under his command safe and, through his work upgrading their food and recreation services, happy. He truly lived the "Duty, Honor, Country" motto of the Academy and retired after 30 years of steadfast and dedicated service.

Jim married his high school sweetheart, Carla Snow, after graduation, and she accompanied him to all his duty stations and held down the fort during his two tours in Vietnam. They were married for 40 years and, even after divorcing, remained close for many years. Their eldest daughter, Caren, was born in Germany, his daughter Ila Friend in Virginia, and his son Brian in Maryland. With his children, he and Carla enjoyed camping in Florida in a VW camper, skin and scuba diving, visits home to visit relatives in Michigan, and travelling across country. Because of his fond memories of time in Germany, he introduced his children to German foods and wines, and he always loved Chinese and especially Vietnamese food.

Jim was an intensely private man, who relished solitude, taking greatest pleasure in reading, especially mysteries and historical fiction and non-fiction. He was always eager to recommend books to his family and through endless hours of patiently reading J.R. R. Tolkien and L. Frank Baum, he instilled his love of books in his children, and, through them, in his grandchildren. The son of a farmer, he lavished work on (and sometimes cursed) his garden, which was always overflowing with lettuce, carrots, corn, and pumpkins. Never a fan of music (the sounds of silence, he often said, was his favorite song), he nevertheless stoically attended numerous middle school and high school band concerts for his daughters, and he was a dedicated coach and strongest supporter of his son's football, basketball, and baseball teams. When he retired, he rekindled an enthusiasm for cooking, especially bread, and his potato pancakes cooked over a camping stove were fantastic. He had a passion for the land, especially around the Town family homestead, and he liked to hunt, and take long walks in the woods with his canine companion, Rocky. Later in life he developed an interest in genealogy, discovering that one of the distant Town relatives was Sarah (Town) Nurse, who was executed during the Salem witch trials. He displayed his iron will when, after more than 50 years of the habit, he quit smoking when he turned 70. Some of his happiest recent memories were trips he took with his daughter Ila to West Point and Hawthorne, Nevada, where he had been base commander.

Jim was pre-deceased by his former wife and is survived by his three children, their spouses Patrick Perkins (Caren) and Hollie (Brian); his sister, Shirley Cooley, grandchildren Rosa, Ashley, Nathan, Jack, and Kora Town, and several nieces and nephews.

The family would like to thank Timber Ridge Assisted Living for their loving care during the last months of their father's life, and especially his hospice nurse Melissa and caregivers Kay, Raquel and many more who helped and cared for him the last year of his life, and also their wonderful cook Belinda. They were patient with a man who, admittedly, could be challenging, and they made his family feel welcome whenever they visited.

Arrangements are being made at Gorsline Runciman Funeral Homes in East Lansing and a memorial service will be held this summer. In lieu of flowers, the family requests that donations be made to hospice, a veterans-related organization, or any charity of their choice.



Next Eulogy