Other important links:
James Irving Town
West Point, 1955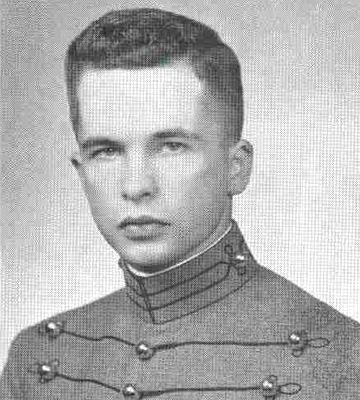 Be Thou At Peace
Posted by West Point 1955 on July 6, 2019:


James Irving Town 1955

Cullum No. 20506-1955 - December 6, 2015
Died in Laingsburg, MI
Cremated.


James Irving Town was born on October 2, 1932 in East Lansing, MI. He was the son of a farmer and lavished work on (but at times cursed) his garden, which was always overflowing with lettuce, tomatoes, corn, and pumpkins. His early days were spent in East Lansing, where his dad introduced him to "mother earth." Attending grammar and high school in the East Lansing area, James found he could master the three R's and sought and received an appointment to the United States Military Academy at West Point, NY. On July 3, 1951, he and 703 others took the oath and joined the Long Gray Line as members of the Class of 1955.

Academics at West Point proved a minor obstacle for James; however, he overcame this challenge and still found time to produce the 1955 Hundred Night Show and was president of the 1955 Hop Committee. On June 5, 1955 he, along with over 400 classmates, was welcomed into the U.S. Army by President Dwight D. Eisenhower, the guest speaker at graduation. Following graduation, James fulfilled a lifetime dream with the marriage to his high school sweetheart, Carla Snow. She accompanied James to all his duty stations and held down the fort while James served two tours in Vietnam. This marriage would last for over 40 years and result in the birth of three children: Caren, Ila, and Brian.

Selecting Infantry at graduation, James began his Army career at the Infantry Officer Basic Course at Fort Benning, GA. After his three-year tour with the Infantry, James decided to branch transfer to the Ordnance Corps, with a further assignment to the University of Alabama, where he earned an advanced degree in metallurgy.

James served two tours with Vietnam, one tour with the Defense Intelligence Agency and, in 1979, one as the Army representative to the Air War College. James was part of the contingent of soldiers who evacuated Iran after the fall of the Shah. James would say that his most gratifying assignment was serving as a unit commander at Redstone Arsenal, AL, where he took much satisfaction in keeping his soldiers safe and content.

With their children, James and Carla enjoyed camping in Florida, scuba and skin diving, and traveling across the country. However, James was an intensely private man who relished solitude, taking great pleasure in reading mysteries and historical fiction, and he instilled this love in his children. Never a fan of music, he nevertheless stoically attended numerous middle school and high school concerts for his daughters, and he was a dedicated coach and strong supporter of his son's football, basketball, and baseball teams.

He truly lived the "Duty, Honor, Country" motto, and in 1982, after 27 years of loyal service, James decided to test the waters as a civilian and retired. Among many other opportunities, he rekindled an enthusiasm for cooking, especially bread and potato pancakes. James had a passion for the land, and he liked to hunt and take his dog on long walks in the woods. Later in life he took a great interest in genealogy, discovering one of his distant relatives was executed during the Salem Witch Trials.

James's life was oriented towards family, and service. He was a loving and supportive husband, father, and grandfather, as well as a friend to all who knew him. He will be remembered for his commitment to family and service and for his positive outlook on life and family. Those that knew and served with him will attest to his great love of family and his positive outlook on life.

Rest in peace, brother, and get in step with "The Long Gray Line."


Previous Eulogy