View a eulogy for John Henry Pratt, USMA '55, who passed away on May 11, 2022.
Other important links:
John Henry Pratt
West Point, 1955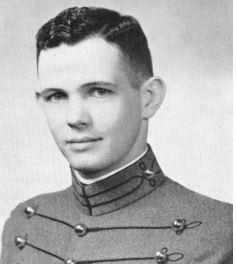 Be Thou At Peace
Posted by West Point 1955 on May 19, 2022:


John Henry Pratt

North Brunswick, New Jersey
November 6, 1931 - May 11, 2022

It is with great sadness that the Pratt family announces the passing of their beloved John Henry Pratt.

We are thankful for the life of John Henry Pratt and mourn his loss on May 11, 2022. John Pratt loved his family and his country. He served in the US Army and was a graduate of West Point. His later career in computer programming was dedicated to the defense of the nation. He was very gifted in so many ways including music and languages. We shall miss him terribly.

He is survived by his loving wife, Ute Barbara Pratt. They just celebrated 63 years of marriage on April 18th. He is also survived by daughter Christina Pratt Hungrige, husband Tommy, daughters Kristina and Katie, and fiance Shane Young, son Reinhard Pratt, wife Catherine Faure and children Rhodes and Liam, sister-in law Audrey Young Pratt, Christel Fulgenzi and family, Heide Schmidt, Eva Doerr, brother-in-law Heinz Opitz and family, nieces and nephews Doug Pratt and wife Kim, Laura Pratt Wilkins and husband George and family, Margie McIntyre Williams and husband Mark and family, and Jimmy McIntyre.

John Pratt reached the age of 90 and is the last of six siblings and is predeceased by Tom Pratt, Elizabeth Pratt, Richard Pratt, Jane Pratt and Paula Pratt McIntyre.

A memorial service is planned for June 4 at 2:00 pm at Neshanic Reformed Church, 715 Amwell Rd., Hillsborough, NJ

Arrangements are under the respectful care and direction of Funeral Director:

Joseph DePasquale of Ruby Memorial.


---
West-Point.Org (WP-ORG), a 501(c)(3) non-profit organization, provides an online communications infrastructure that enable graduates, parents, and friends of the military academy to maintain and strengthen the associations that bind us together. We will provide this community any requested support, consistent with this purpose, as quickly and efficiently as possible. WP-ORG is funded by the generosity of member contributions. Our communication services are provided in cooperation with the AOG (independent of USMA) and are operated by volunteers serving the Long Gray Line. For questions or comments, please email us at feedback@west-point.org.