View a eulogy for William Hanion Chambers, USMA '55, who passed away on March 19, 2004.
Other important links:
William Hanion Chambers
West Point, 1955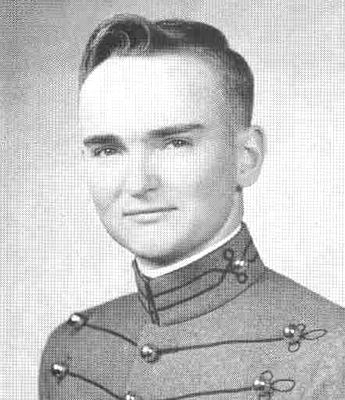 Be Thou At Peace
Posted by West Point 1955 on October 22, 2016:



William Hanlon Chambers

CHAMBERS William H. Chambers, age 71, Friday, March 19, 2004 at his home. Graduate of The US Military Academy at West Point, Class of 1955. Veteran US Army, served during the years of 1959-1961 as an Army Pilot in Germany. Bill was very proud of his technical accomplishments with IBM and Bank One.

Survived by wife, Patricia Heffley Chambers; daughter, Celena Rose Chambers; sister, Mary Jacqueline Ray; nieces and nephews.

Friends may call at SOUTHWICK-GOOD & FORTKAMP FUNERAL CHAPEL, 3100 N High St., Tuesday 6-7 p.m., where service will follow at 7 p.m.

In lieu of flowers, contributions, if desired, may be made to the Capital Area Humane Society, 3015 Scioto Darby Executive Ct., Columbus, Oh 43076 or Faith Mission, 315 E. Long St. Columbus, OH 43215.

The Columbus Dispatch (OH)
Monday, March 22, 2004



Previous Eulogy
Next Eulogy
---
West-Point.Org (WP-ORG), a 501(c)(3) non-profit organization, provides an online communications infrastructure that enable graduates, parents, and friends of the military academy to maintain and strengthen the associations that bind us together. We will provide this community any requested support, consistent with this purpose, as quickly and efficiently as possible. WP-ORG is funded by the generosity of member contributions. Our communication services are provided in cooperation with the AOG (independent of USMA) and are operated by volunteers serving the Long Gray Line. For questions or comments, please email us at feedback@west-point.org.