View a eulogy for Paul James Jefferies, USMA '55, who passed away on June 15, 2002.
Other important links:
Paul James Jefferies
West Point, 1955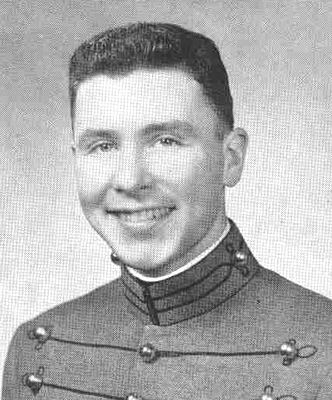 Be Thou At Peace
Posted by Pleasant Valley NY Newspaper on September 25, 2002:


Paul James Jefferies

Paul James Jefferies, 71, of the Town of Pleasant Valley NY, died Saturday June 15 2002 in Poughkeepsie NY. Mr. Jefferies was a retired marketing manager for Texaco Research Center, retiring in 1994. He was a 15 year local resident formerly, of Houston, TX.

Mr. Jefferies served in the United States Army and held the rank of Captain. Born March 16, 1931 in Brooklyn, he was the son of James Sifly and Camilla Werner Jefferies.

On May 18, 1957 in Junction City, Kansas, he married Elsie Irene Stevens. Mrs. Jefferies survives at home.

In addition to his wife, he is also survived by a daughter, Sharon Avery of Sackets Harbor, New York.

Burial was in the West Point Cemetery on September 23, 2002.

Memorial donations may be made in his name to the American Cancer Society, 45 Reade Pl., Poughkeepsie, New York 12601.

Pleasant Valley Newspaper
June 16,2002



Previous Eulogy
Next Eulogy
---
West-Point.Org (WP-ORG), a 501(c)(3) non-profit organization, provides an online communications infrastructure that enable graduates, parents, and friends of the military academy to maintain and strengthen the associations that bind us together. We will provide this community any requested support, consistent with this purpose, as quickly and efficiently as possible. WP-ORG is funded by the generosity of member contributions. Our communication services are provided in cooperation with the AOG (independent of USMA) and are operated by volunteers serving the Long Gray Line. For questions or comments, please email us at feedback@west-point.org.