Christopher Jesse Miller
West Point, 1955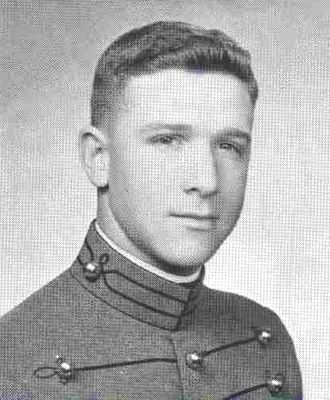 Be Thou At Peace
Posted by West Point 1955 on December 27, 2020:


Margaret "Maggie" (Stewart) Miller

December 24, 1934 ~ December 6, 2020 (age 85)

Margaret Alice Stewart Miller passed away on December 6, 2020, at Einstein Hospital, East Norriton, PA, following complications from emergency surgery. Margaret, known as either Peggy or Maggie depending on when in her life you met her, was just shy of her 86th birthday, which would have been this Christmas Eve. Born in Finleyville, PA, to the late Dr. Robert Clarke Stewart and Alice Kaltenhauser Stewart, Margaret graduated from Clairton High School and went on to receive a BS in Chemistry with a minor in English from Grove City College in 1956. She is predeceased by her husband, Cpt. Christopher J. Miller, Jr.

Maggie is survived by three children: Susan (David) Young, of Telford, PA; Sarah (Steven) Bailey, of Downingtown, PA; and Christopher J. Miller III, of Schwenksville, PA. She is also survived by five beloved grandchildren: Taylor Elizabeth, Chase David, Kristyn Alexandra, Rachael Nicole, and Wesley Christopher.

In September 1957, Maggie married the love of her life Chris and embarked on her role as an army officer's wife. During the next nine years they would move five times including an adventurous assignment at Fort Greely, Alaska, become parents to Susan and Sarah, and enjoy camping, fishing and hunting together. In 1966, they moved to Willow Grove, PA, where their son Christopher III was born in July. Chris Jr. left for a tour in Vietnam three weeks later and was killed in the line of duty three months after that. In her new role as widow and single parent, Peggy dug deep for the grit and courage to successfully raise three children on her own. This would become her greatest accomplishment.

Maggie was an active mom and loved the outdoors. She was always up for an adventure and instilled that love in her children through camping, hiking, skiing, skating or just sitting around a campfire. While her children were school aged, Maggie volunteered extensively in their schools as a tutor, library aide, Girl Scout leader and more. She was an accomplished seamstress and through the years sewed countless costumes and band uniforms along with her daughters' formal gowns. Always an animal lover, Maggie grew up in a house full of cats and dogs and even two pigs for a while. As an adult, she had two Siamese cats and a progression of adopted and visiting cats who quickly became family members.

In 1982, with both daughters in college and son nearing the end of high school, Maggie decided it was time for a professional career. She landed with the AARP at Prudential Insurance where she was a Training Specialist and Project Leader. This is where she transitioned from her childhood nickname "Peggy" to "Maggie," the nickname she had always wanted. She was a natural when it came to teaching and spent the next 15 years in various roles training customer service representatives for AARP.

Maggie retired in 1997 with three stated goals: travel, read and spend time with her grandchildren. She was resoundingly successful at all three. She traveled extensively across four continents, read constantly, and attended as many of her grandchildren's events as she possibly could -baseball, soccer, ice hockey, dance, ballets, concerts, plays, etc. Education was always a priority and Maggie was so proud to see her three oldest grands graduate college and start their professions with the younger two still in college and progressing toward that milestone.

Maggie battled some health issues in recent years and slowed down some, but she never gave up. She was a strong and resilient woman and proved that over and over throughout her life. She was fiercely devoted to her family and will be forever loved and remembered that way.

Funeral services will be held at the West Point Cemetery at a time to be determined due to current COVID-19 restrictions. In lieu of flowers, the family suggests you read a book and talk about it with someone you love or make a donation to the Carnegie Library for the Blind, the organization that loaned over 1,000 audiobooks to Maggie over the past six years when reading in print became impossible.




Previous Eulogy