View a eulogy for Randolph Kent Guenther, USMA '65, who passed away on May 7, 2013.
Other important links:
Randolph Kent Guenther
West Point, 1965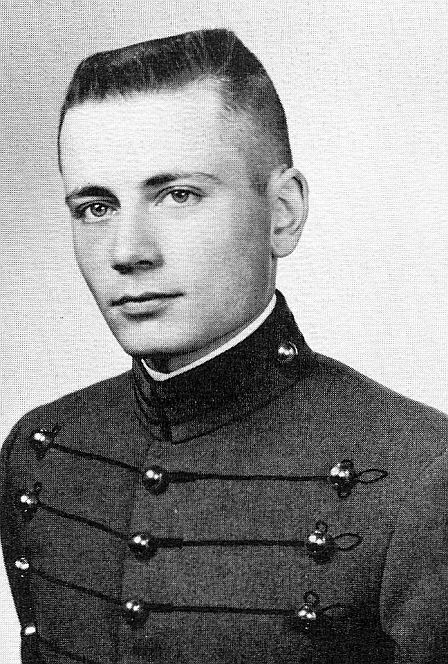 Be Thou At Peace
Posted by Lawrence Wiest on May 27, 2013:
Randy Does Ranger School


Randy Guenther (aka "Ragnar") was my ranger buddy. During the Ft. Benning phase of the training, on those very occasional free evenings, we would enjoy a steak at a "supper club" in Columbus GA (where you paid a "membership" fee, brought your own "beverage," and the club provided the setup: ice, glasses, mixers, etc.)

Afterward, we then found our way to the professional wrestling events popular in Columbus back then -- where we discovered the splendid villain Doc Savage. He was not a big man as professional wrestlers go, nor at all bulked up, nor did he wear any outrageous masks or regalia, sporting only his red speedo. But the fans, and especially the old ladies (who seemed to have a monopoly on front row seats), just loved to despise him. He in turn relished being the focus of the spectators' venom, strutting around the ring taunting them, periodically even spitting at the old dears -- whereupon more than a few of them would lunge at Doc, jabbing at him with hatpins in hand. It seemed like a ritual, and Ragnar and I studied Doc Savage's moves (he always took an awful pounding during the bouts) like disciples.

Don't ask me why Ragnar and I practiced Doc's moves during what little free time we had, but choreograph them we did. The full force of a violent kick to the ribs of a thrown "adversary," for example, would be pulled at the last second to avoid serious pain or damage, yet still allow for a startling thud. The adversary immediately responded with a recoiling body, limbs akimbo, and impressive gasp and groan. Likewise, jumping full force on a downed adversary's chest was a maneuver that required the leg bearing most of the load to slide discreetly alongside the ribcage. Again, the requisite flailing, gasp and groan. The practice would pay off in the sawdust pits.

The sawdust pits or hand-to-hand combat training of which I speak was the ranger class made forever famous when our classmate Ron Walter, during a single elimination finale, handily dispatched a succession of Army football linemen before gleeful classmates, much to the consternation of the ranger cadre. Several sessions into this training Ragnar and I began including the occasional Doc Savage move with bonafide hand-to-hand techniques. One day an NCO took note and proceeded to direct a goodly number of classmates to our station whereupon we, on the theory in for a penny, in for a pound, proceeded to perform our complete Doc Savage repertoire along with our meager hand-to-hand skills. "Observe!" the NCO thundered. "This, gentlemen, is how it's done!"

Lawrence Wiest
28 May 2013

Previous Eulogy
Next Eulogy
---
West-Point.Org (WP-ORG), a 501(c)(3) non-profit organization, provides an online communications infrastructure that enable graduates, parents, and friends of the military academy to maintain and strengthen the associations that bind us together. We will provide this community any requested support, consistent with this purpose, as quickly and efficiently as possible. WP-ORG is funded by the generosity of member contributions. Our communication services are provided in cooperation with the AOG (independent of USMA) and are operated by volunteers serving the Long Gray Line. For questions or comments, please email us at feedback@west-point.org.