View a eulogy for Edgardo Querijero Abesamis, USMA '65, who passed away on March 17, 2016.
Edgardo Querijero Abesamis
West Point, 1965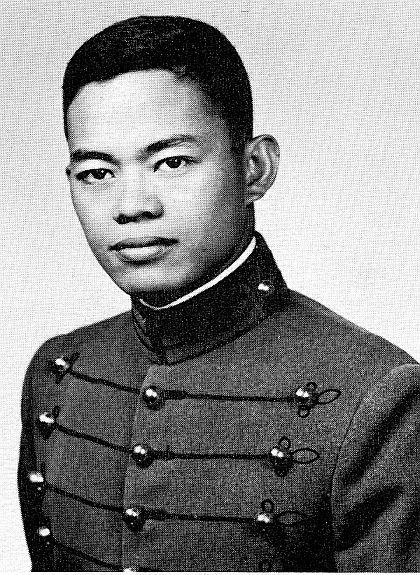 Be Thou At Peace
Posted by BG RM Ong (Ret) on April 17, 2016:
There was no Filipino Cadet for USMA 1964 (immediately after me). Ed '65 was they next one -- and I checked up on him during Beast Barracks as soon as I could. During Plebe Year academics, I was delighted to see that he was a bright kid who could hold his own with the rest of his classmates.

As Officers of the Philippine Army, we were in Vietnam together, but he was in Tay Ninh while I was in Long Binh (several hours away) so we saw little of each other. He was in the forested area with the Infantry Battalion, while I was with the Logistics Support Company, supervising the daily supply convoys to and from both cities.

After Vietnam, we finally got assigned together at the Philippine Military Academy, where we taught the Cadets. Ed was with the Dept. of Social Sciences while I was with the Dept. of Mechanics. The Cadets looked up to both of us with something akin to hero worship as we were among the very few Special Forces paratroopers in PMA. It was also at PMA where Mrs. Ong and I got to know Susan, his quiet, amiable wife, who would be steadfast by his side for the rest of his life. Ed participated quite actively in sports and was a superb athlete, who contributed more than his share of points during the Officers Club Athletics competitions.

Ed stayed in the service for the required 20 years, and then took an optional retirement. I lost contact with him, because I continued to spend most of my time in the field and stayed in uniform for the entire 33 years until my compulsory retirement.

As civilians, Ed and I renewed our ties with each other, especially during the socials of the WPSP (West Point Society of the Philippines). I was pleased to see that he had succeeded well in the civilian business circles. His work had taken him to many places around the world, because he had earned the complete trust of his boss. His reputation in the business world was as a resourceful executive who delivered the goods, each time he was given a task.

Ed's passing was a complete surprise to most of us. None of us knew about his illness until it was too late. We will all miss him, especially the WPSP where he was a Board Member, who helped so much in its accomplishments.

A long time ago, I told Ed that I envied only one aspect of his Cadet life -- he saw Army beat Navy in Football ONCE. That is one luxury I never enjoyed.

Well done, Ed -- be thou at peace! Airborne!!!

Brigadier General Ramon M. Ong (Retired)
Armed Forces of the Philippines
USMA 1963
Previous Eulogy
---
West-Point.Org (WP-ORG), a 501(c)(3) non-profit organization, provides an online communications infrastructure that enable graduates, parents, and friends of the military academy to maintain and strengthen the associations that bind us together. We will provide this community any requested support, consistent with this purpose, as quickly and efficiently as possible. WP-ORG is funded by the generosity of member contributions. Our communication services are provided in cooperation with the AOG (independent of USMA) and are operated by volunteers serving the Long Gray Line. For questions or comments, please email us at feedback@west-point.org.