Other important links:
Lance Ray Stewart
West Point, 1965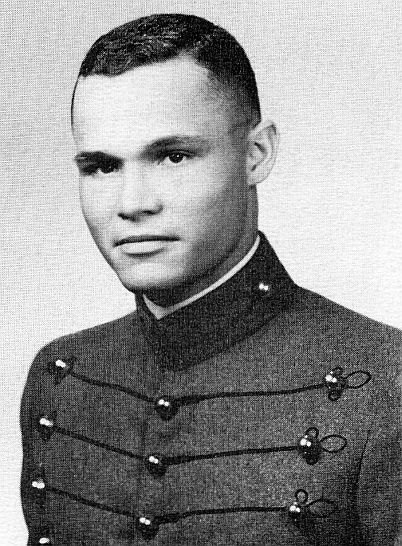 Be Thou At Peace
Posted by Joe Barkley on April 6, 2015:
The Reunion Committee and the E-2 reps had been searching for Lance Stewart for some time. It seems as if everyone associated with West Point had lost touch with him. Unfortunately, through the announcement of his death, we have found him; and lost him at the same time. He is the second "E-2 File" to have died in the past 40 days or so. Gill Gilchrist was the other.

I remember Lance as a "model cadet." Not only did he look like he was "type cast" into the part, but he acted that way too. He was full of energy. He was at once serious and funny, and smart too. He ended up as the Regimental Training Officer of 2nd Regiment on Bacha's staff, so he did several things right as a cadet. Many of us thought that he was headed for great things in the Army.

But his service was cut short, and he entered the civilian sector and dropped "out of sight" of West Point. But interestingly, he lived and worked not far from West Point for years.

As a cadet and for the brief time we happened to serve together in Ranger and Airborne school, I admired him and thought of him as a friend.

Just for the record and in case others in the class look here, I am copying a portion of his obituary which was published in the POST STAR of Glenn Falls, NY. I am amazed at Lance's physical accomplishments listed in the article; but not amazed either. "Well done. Be Thou at Peace."

BULLHEAD CITY, Ariz.
-- Lance Ray Stewart, 72, passed away March 19, 2015, in Las Vegas, Nevada, surrounded by his family.

Born in Sterling, Colorado, to Ray Philip and Frieda Eudora Smith Stewart, Lance graduated from West Point Military Academy and was an Army Ranger, serving two tours in Vietnam, one as an adviser to the Army of the Republic of Vietnam. He was awarded the Combat Infantryman's Badge and the Bronze Star.

A longtime member of Zion Lutheran Church in Schenectady, Lance worked as manager of security and facilities engineering at Knolls Atomic Power Laboratory, manager of facilities engineering for GE Research and Development Center and director of facilities for Glens Falls Hospital. Continuing the physical fitness focus that started in
the Army, Lance ran the Boston Marathon, completed Roger's Rangers' cross-country ski race down the 32-mile length of Lake George, ran 5K and 10K races and competed in bicycle races and cross-country ski races. He showed his determination, grit and excellent physical fitness by completing the Pike's Peak Half Marathon, running up the trail of the 14,000-foot mountain near Colorado Springs, showing the same ice-blue cyanosis bar over his upper lip as the other early finishers. After moving to Bullhead City, Arizona, he was a physical fitness instructor, teaching weight-training and cycle spinning and leading hikes.

Predeceased by his parents and his two brothers, Thomas Hal Stewart and Douglas Eugene Stewart, Lance is survived by sons, Peter Smith Stewart (Ayoko) of Lafayette, California, Paul Walter Stewart (Steven Phillips) of Oswego and Phillip Ray Stewart (Staci) of Hinsdale, Illinois; three grandchildren, Emma, Abigail and Elle of Hinsdale, Illinois; sisters, Teresa Lynn Figueredo and Elizabeth Ann Seeger of Colorado Springs; and ex-wives Anne Knodel Stewart of Oswego and Susan Yates Stewart of Galway. Per his request, no services were held and his ashes were scattered in the Adirondack Mountains.

Next Eulogy
---
West-Point.Org (WP-ORG), a 501(c)(3) non-profit organization, provides an online communications infrastructure that enable graduates, parents, and friends of the military academy to maintain and strengthen the associations that bind us together. We will provide this community any requested support, consistent with this purpose, as quickly and efficiently as possible. WP-ORG is funded by the generosity of member contributions. Our communication services are provided in cooperation with the AOG (independent of USMA) and are operated by volunteers serving the Long Gray Line. For questions or comments, please email us at feedback@west-point.org.