View a eulogy for Richard Edward Pullen, USMA '65, who passed away on April 2, 1996.
Other important links:
Richard Edward Pullen
West Point, 1965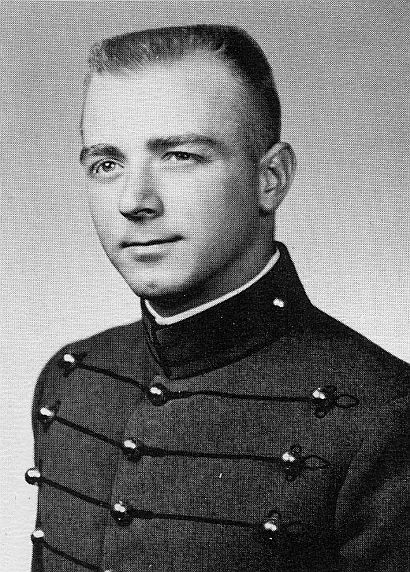 Be Thou At Peace
Posted by Tracey Pullen Richards on July 30, 2019:
My father, Richard Edward Pullen (AKA "Rusty" ),was a graduate from the class of 1965. With the upcoming reunion, I am reminded about his obituary that didn't include my input. I recall that there was an issue with my submission but for some reason it never made it in. Why and how that happened is not important. For whatever reason, it is important to me share about him now.

My father was a man of upmost character and integrity...a combination of his upbringing and experience at West Point, I am sure. He was more of the quiet type but his actions would speak louder than his words. He was dedicated to his country, family, profession and patients, and his alma mater. He was kind and often times generous to a fault. I often knew he was happy when he would whistle. I can't recall a particular tune but it is something I always remember. Whenever I hear someone whistle, my mind immediately goes to my dad.

My father worked hard for his family and was also very considerate. A long time ago, a patient of my dad's went to him to inquire about a payment plan for his outstanding balance from a surgery he performed. My father knew that this gentleman enjoyed playing the guitar and after some discussion an agreement was made. His patient was to come and play guitar during the cocktail hour at my wedding reception as a surprise for me and his bill would be paid in full. I remember hearing guitars, trumpets, and singing coming from our reception hall. As we approached the building, my father saw his patient, dressed up in his mariachi outfit, along with his entire band. My father, just as surprised as I was, turned to me and told me he was only expecting his patient to come and play. I remember how we smiled and laughed as we enjoyed the music.

I fondly recall how he loved nature. We would take family camping trip-Lake Tahoe and Yosemite were family favorites. Other treasured memories I have are with him with my daughter. I remember the first time he laid eyes on his first grandchild...that moment was priceless and one of sheer joy. She adored her grandfather and he adored her in return. Sadly, out of seven grandchildren, my daughter would be the only one he would ever get the chance to know.

Today, my father's cadet portrait, diploma, and pin hang on my wall. Whenever I look at them, I am often reminded of the time he took us to tour his Alma Mater. He was so excited to give us the grand tour reminiscing about his days at the academy.. and would whistle as we strolled through the grounds of West Point.

Previous Eulogy
---
West-Point.Org (WP-ORG), a 501(c)(3) non-profit organization, provides an online communications infrastructure that enable graduates, parents, and friends of the military academy to maintain and strengthen the associations that bind us together. We will provide this community any requested support, consistent with this purpose, as quickly and efficiently as possible. WP-ORG is funded by the generosity of member contributions. Our communication services are provided in cooperation with the AOG (independent of USMA) and are operated by volunteers serving the Long Gray Line. For questions or comments, please email us at feedback@west-point.org.