View a eulogy for Paul Stephen Renschen, USMA '65, who passed away on April 26, 2015.
Other important links:
Paul Stephen Renschen
West Point, 1965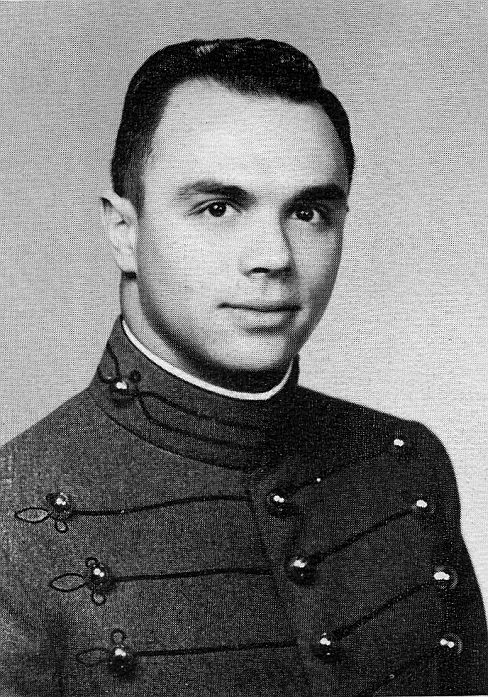 Be Thou At Peace
Posted by G. Jerry Merges on April 29, 2015:
Paul was my roommate plebe year and a good friend for all our years at WP. He, from Minnesota, was a winter sports guy, while, I was the Florida swimmer and a warm weather kind of guy, perfect complementary pieces of the puzzle.

Paul had a tremendous battle with swimming so many a Sunday afternoon, we would head to the pool where I would work with him on his technique.

To date, he is the only person in the world, when placed on a kickboard with hands outstretched and kicking up a storm, actually went backwards! We laughed and he never gave up.

That was Paul and if Coach Ryan would have allowed, he would have had many a laugh watching me try to ski or skate. Years later, when living on the farm with my family, I would skate uncontrollably on the pond, only stopping when I could grab on to someone or crash into the snow banks. I know Paul would have been rolling on the ground at this spectacle.

Paul and Neva's wonderful pictures of their life in Alaska were always most welcome and I was glad to see their life together over the years.

Paul will be missed by many and remember fondly by all.

RIP, old roomie.

Next Eulogy
---
West-Point.Org (WP-ORG), a 501(c)(3) non-profit organization, provides an online communications infrastructure that enable graduates, parents, and friends of the military academy to maintain and strengthen the associations that bind us together. We will provide this community any requested support, consistent with this purpose, as quickly and efficiently as possible. WP-ORG is funded by the generosity of member contributions. Our communication services are provided in cooperation with the AOG (independent of USMA) and are operated by volunteers serving the Long Gray Line. For questions or comments, please email us at feedback@west-point.org.