View a eulogy for Anthony Joseph Borrego, USMA '65, who passed away on July 5, 1967.
Other important links:
Anthony Joseph Borrego
West Point, 1965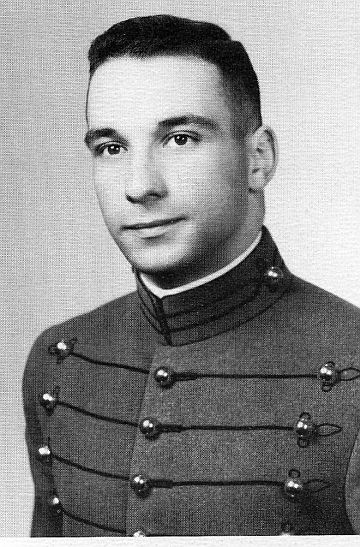 Be Thou At Peace
Posted by Ben Youmans on December 25, 2002:
ANTHONY J BORREGO was born on March 25, 1942 and joined the Armed Forces while in WEST PATERSON, NJ.
He served as a 81542 in the Army. In 2 years of service, he attained the rank of 1LT/O2.
On July 5, 1967, at the age of 25, ANTHONY J BORREGO perished in the service of our country in South Vietnam, Kontum.

Tony was serving with MACV Team 23, advising the 42nd Infantry Regiment ARVN. He was traveling, with SFC William Sizemore along Highway 14 from Tan Canh (Dak To)to Kontum when they were ambushed on June 28,1967. SFC Sizemore died that day and Tony a few days later of his wounds.

Ben Youmans, MACV Team 23, 1970

Next Eulogy
---
West-Point.Org (WP-ORG), a 501(c)(3) non-profit organization, provides an online communications infrastructure that enable graduates, parents, and friends of the military academy to maintain and strengthen the associations that bind us together. We will provide this community any requested support, consistent with this purpose, as quickly and efficiently as possible. WP-ORG is funded by the generosity of member contributions. Our communication services are provided in cooperation with the AOG (independent of USMA) and are operated by volunteers serving the Long Gray Line. For questions or comments, please email us at feedback@west-point.org.