View a eulogy for John Wayne Cooley, USMA '65, who passed away on July 20, 2009.
Other important links:
John Wayne Cooley
West Point, 1965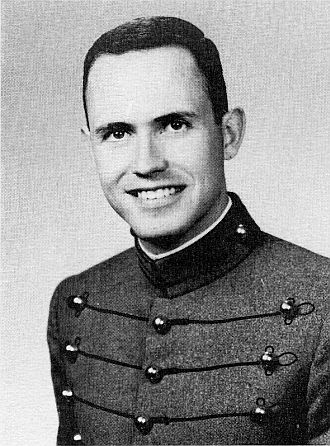 Be Thou At Peace
Posted by Denny Coll on July 24, 2009:
When I think of my friend, classmate, roommate and sometime "associate in crime," I think of a person who could best be described as a REALLY GOOD GUY.

Jack, a week or so before his passing, was the same Jack that I had known for almost a half of a century. Smart, talented, funny (in a very quiet way), insightful and always willing to listen, and help if needed.

And when he married Maria, wow, look out world, here they come!

Near the end, I spent many hours with Jack discussing, amongst other things, "death and dying." I was not sure if he had ever discussed this with anyone (he said that he had not) and so this old roomie discussed a similar situation that I had had many years ago when my Dad was dying from a similar disease.

The more we talked, the more Jack seemed at peace with it all. We both knew that he had only a few weeks, but somehow, talking it through was a comforting exercise for us both. Big "man hugs" became the norm at the end of these sessions in his nursing home room.

Jack was not angry, he was not scared, he seemed to have made his peace and we even talked a bit about the spiritual side of dying.

I was not surprised. Through it all, Jack was Jack. The same Jack that I had first met on the Plain way back in 1961.

He really was just a REALLY GOOD GUY! I will miss him.
Previous Eulogy
---
West-Point.Org (WP-ORG), a 501(c)(3) non-profit organization, provides an online communications infrastructure that enable graduates, parents, and friends of the military academy to maintain and strengthen the associations that bind us together. We will provide this community any requested support, consistent with this purpose, as quickly and efficiently as possible. WP-ORG is funded by the generosity of member contributions. Our communication services are provided in cooperation with the AOG (independent of USMA) and are operated by volunteers serving the Long Gray Line. For questions or comments, please email us at feedback@west-point.org.