View a eulogy for James Ewell Echols, USMA '65, who passed away on June 27, 1970.
Other important links:
James Ewell Echols
West Point, 1965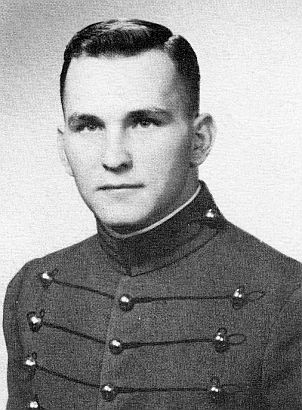 Be Thou At Peace
Posted by Fred Lewis on January 29, 2013:
Immediately after basic training in 1968, I went to the 171st Infantry Brigade at Fort Wainwright, Alaska. I was fortunate to be assigned as a clerk-typist in the Brigade S3 office, and soon was promoted to Brigade Operations Specialist. I worked for CAPT Echols in the S3 office, and I remember him as one of the good guys. Though there is always that line between officers and enlisted men, I considered him a friend. CAPT Echols was 27 in 1970; I was 24. I remember the day that MAJ Holliday, CAPT Echols, and SP4 Stephen Kline, the Brigade Draftsman, left on their fateful trip. I drove Kline to the Fort Wainwright air strip that Saturday morning. That evening I noticed activity in the S3 office, went to find out what was going on, and immediately pitched in to help coordinate rescue efforts. We all had hopes of finding our colleagues alive, but as the days passed our hopes began to fade. I remember when we learned that the plane had been found, and I, too, remember the tribute at Fort Wainwright for my three comrades. CAPT Echols, I saluted you then, and I salute you now.
Previous Eulogy
---
West-Point.Org (WP-ORG), a 501(c)(3) non-profit organization, provides an online communications infrastructure that enable graduates, parents, and friends of the military academy to maintain and strengthen the associations that bind us together. We will provide this community any requested support, consistent with this purpose, as quickly and efficiently as possible. WP-ORG is funded by the generosity of member contributions. Our communication services are provided in cooperation with the AOG (independent of USMA) and are operated by volunteers serving the Long Gray Line. For questions or comments, please email us at feedback@west-point.org.