View a eulogy for Michael Edward Berdy, USMA '65, who passed away on December 26, 1967.
Other important links:
Michael Edward Berdy
West Point, 1965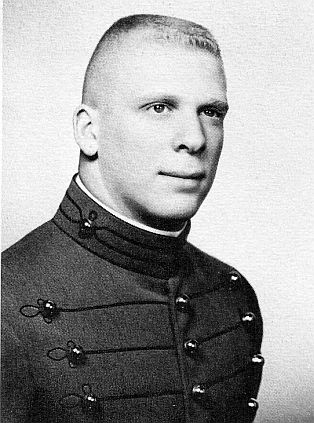 Be Thou At Peace
Posted by Thomas M. Mancini on October 30, 2005:
As an OCS graduate "class 8-65" Fort Benning, Georgia, I had the personal privilege and honor of having served as a platoon leader with Mike Berdy in Company A, 2d Bn/8th Cavalry, 1st Brigade, 1st Cavalry Division (Airmobile). I was the 1st platoon leader, he was the 3rd platoon leader. My call sign was JOKER, his was PLATO. I don't remember exactly when he got to the unit, but I was already up-country when he arrived. I can assure you that he and I had some serious discussions about who was the better platoon leader, a West Pointer, or a former NCO and OCS graduate. That discussion never came up again after 31 March 67 when our Company Commander (a Captain) interrupted one of those heated discourses about who was better and STERNLY reminded us that "he was the company commander and and an ROTC graduate and summarily dispatched us back to our platoons away from his CP.

As Mike Connor said, "He was a man of humor, conviction, imagination and drive, but most of all he had incredible courage."

You have no idea how imaginative and humorous he was -- especially when he frequently came to my aid in Vietnam. My platoon had a uniques ability to always being able to find the enemy (usually of a size larger than my platoon). Berdy's platoon would inevitably be dispatched by the CO to rescue us -- but always at a price. Like having his platoon take credit for any of our VC/NVA KIAs (in addition to his). Or confiscating one of my personal CARE packages from my parents as an reward for his platoon having to rescue me AGAIN. Or wanting to know how many whiskey or beer rations I still had on my ration card.

Incredible Courage is definitely a true description of him. Never once did I ever question his platoon's ability to "rescue" my platoon. He and his platoon sergeant, like me and my platoon sergeant, take care of our men. Both platoons were so well trained, they knew exactly what the other would do. It would simply be a matter of time before Berdy would reach us and all would be well again. Because we took care of them, they took care of us. And because we always took care of each other our casualty rates were very low. These two platoons typified the term "A Band of Brothers".

For a West Pointer, he was definitely a 'comrade in arms". For those who do not know the details. His company was being returned to a base camp for a BOB HOPE show in December 67 (I had DEROSed in Sep) when one of the Chinook (his) crashed as it prepared to land. He broke his neck.

Tom Mancini
CPT, Inf, Retired.
1st Platoon, Company A
2d Bn/8th Cav
Sep 66 -- Sep 67
Previous Eulogy
---
West-Point.Org (WP-ORG), a 501(c)(3) non-profit organization, provides an online communications infrastructure that enable graduates, parents, and friends of the military academy to maintain and strengthen the associations that bind us together. We will provide this community any requested support, consistent with this purpose, as quickly and efficiently as possible. WP-ORG is funded by the generosity of member contributions. Our communication services are provided in cooperation with the AOG (independent of USMA) and are operated by volunteers serving the Long Gray Line. For questions or comments, please email us at feedback@west-point.org.