View a eulogy for Lewis Edward Maness, USMA '65, who passed away on November 6, 2010.
Other important links:
Lewis Edward Maness
West Point, 1965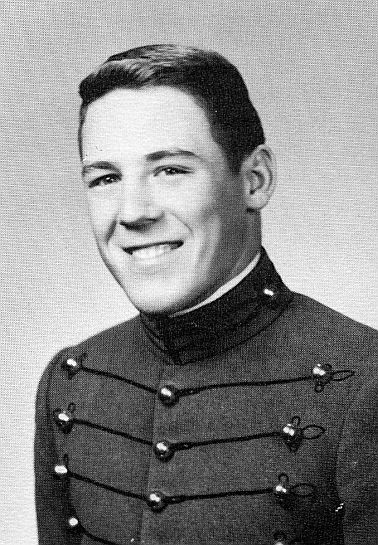 Be Thou At Peace
Posted by Jules Bernard on December 17, 2011:
Ed and I were friends a very long time ago, when we were boys, and attended the Thomas A. Roberts School in Berlin. His parents were also friends of my parents. We played Little League baseball (he pitched); we rode bikes; we did the other things that American kids normally do--except we did them on an Army base in Berlin, around 1955-56, surrounded by East Germany, which gave the whole thing an odd sort of flavor. Ed planned, even then, to be an Army engineer.

My family returned stateside in 1956. I expect his parents left Berlin at that time too, because we saw them almost immediately upon returning to the States: we both happened to stop at the same rest stop on the NJ Turnpike, and they recognized our dachshunds even before they noticed us. I kind of expected that Ed and I would see each other in Washington, but it didn't happen.

I've thought of Ed over the years--him and his dog Jinx, and baseball in the summertime. He showed great promise. He always said he wanted to go West Point. I figured he'd do so, and that I could always find him through the alumni office. But I have waited too long, and now he has passed on to the undiscovered country.

So farewell, Ed. God bless you and all your family. May the Lord lift up the light of His countenance upon you, and give you peace.
Previous Eulogy
Next Eulogy
---
West-Point.Org (WP-ORG), a 501(c)(3) non-profit organization, provides an online communications infrastructure that enable graduates, parents, and friends of the military academy to maintain and strengthen the associations that bind us together. We will provide this community any requested support, consistent with this purpose, as quickly and efficiently as possible. WP-ORG is funded by the generosity of member contributions. Our communication services are provided in cooperation with the AOG (independent of USMA) and are operated by volunteers serving the Long Gray Line. For questions or comments, please email us at feedback@west-point.org.