View a eulogy for Philip Vinson Harper, USMA '65, who passed away on August 12, 1991.
Other important links:
Philip Vinson Harper
West Point, 1965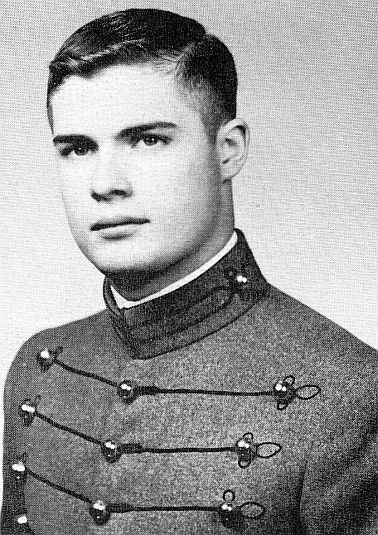 Be Thou At Peace
Posted by Guenter Hennig on September 28, 2007:
Phil, it's been years since I have thought of you, a room mate, the last man to the podium to get his sheepskin, and final sufferer as quadraplegic from a war, that was as useless as many of the intentions of our time. I can remember your smile as a room mate, relaxing in the old bath robe. You seemed to struggle with academics, but you kept on smiling. The last I saw you, was in a wheelchair in a motel for one of the early reunions. I don't remember if you still smiled, but I thought how brave you were. How excrutiating it must have been for you, even with your wife at your side, to have made it through the years of West Point and through that ugly war and end up in a state of physical pain and immobility, depending so much on others!
This letter is a short note to a classmate who deserved much more than was his due. But we are told, and I firmly believe that the 'last shall be first' and so you are at last FIRST.

Next Eulogy
---
West-Point.Org (WP-ORG), a 501(c)(3) non-profit organization, provides an online communications infrastructure that enable graduates, parents, and friends of the military academy to maintain and strengthen the associations that bind us together. We will provide this community any requested support, consistent with this purpose, as quickly and efficiently as possible. WP-ORG is funded by the generosity of member contributions. Our communication services are provided in cooperation with the AOG (independent of USMA) and are operated by volunteers serving the Long Gray Line. For questions or comments, please email us at feedback@west-point.org.