Other important links:
Daniel Chambers Bird
West Point, 1969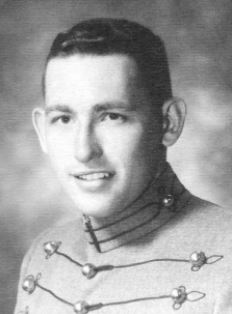 Be Thou At Peace
Posted by Bill Bahr, USMA '69 on October 28, 2020:
My dad used to work for a year or so for Dan's dad at the Pentagon. They were both Signal Corps. When my dad and family were later on a tour to South Korea for several years while Dan and I were USMA classmates, the Bird family graciously hosted me at their lovely Virginia home on our short vacations from USMA. Later, when Dan and I were both stationed in Korea, we went on a vacation together to Hong Kong and saw each other at the Army's out-processing center in Seoul as we were on our way out of the Army. It turned out that Dan and I (eventually) both wound up in Chicagoland, although our paths then only crossed at a few subsequent West Point reunions.

As I recall from our days at West Point, Dan could often be seen walking through the area on stormy days towards Thayer Hall to take "above and beyond the call" extra advanced engineering classes. He was also an excellent skier, golfer, and player at ping-pong, chess, and basketball.

USMA classmate, may you rest in peace.

From the "Howitzer" -- 1969

DANIEL CHAMBERS BIRD [JR], Alexandria, Virginia, F-1

As the son of a Colonel and an inhabitant of everywhere, Dan came to "the place" with his golf sticks, slide rule, and already filled out weekend leave blanks. Always willing to lend a hand, he helped us in the mysteries of "juice," anything requiring logic, and eventually found himself paying our postage. Quite obviously an Engineer-type, our diligent scholar discovered his true love to be nuclear engineering, a field in which he excelled. In spite of school, Dan took time out to play Sonny Jurgensen [QB] on the intramural football team, and a reasonable facsimile thereof he was. His levelheaded, intelligent manner of applying common sense to all obstacles in his path, well mark him as a man destined for very meaningful contribution in his chosen field.

SCUSA 3; Pointer 2, 1; Debate Council 1; Military Affairs 1.


Obituary https://www.dignitymemorial.com/obituaries/charlottesville-va/daniel-bird-9379835

Daniel Chambers Bird, Jr., 73, of Charlottesville, VA passed away on Sunday, September 27, 2020.
Dan was born on September 26, 1947, in Pasadena, California, to Daniel Chambers Bird, Sr., and June Sasada Bird. Before retiring, Dan was a Capital Partner at Winston & Strawn in Chicago, IL, specializing in Finance Law. He was a graduate of the University of Virginia Law School and a graduate of the United States Military Academy West Point, Class of 1969. Dan was an avid toy soldier collector, model railroader, and UVA sports fan and supporter. He traveled extensively and was also a lifelong St. Louis Cardinals fan. He loved spending time with his five grandsons and they with him.

In addition to his parents, Daniel was preceded in death by his brother Robert Bird.

Daniel is survived by his wife, Kathleen Bird; children Daniel C. Bird III, Caroline (Bird) Farmer, and Jessica (Bird) Ellis; grandchildren: John Farmer, Charles Farmer, William Farmer, Patrick Ellis, and Matthew Ellis; and his brother, Mark Bird.

His ashes will be interred at West Point.