View a eulogy for Terry Lee Rice, USMA '69, who passed away on September 30, 2020.
Other important links:
Terry Lee Rice
West Point, 1969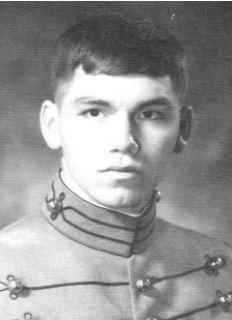 Be Thou At Peace
Posted by Bill Bahr, USMA '69 on November 1, 2020:
From the "Howitzer" -- 1969

TERRY LEE RICE, Zeigler, Illinois, F-3

Perhaps the finest export of that megapolis area of Zeigler-Bugtussel, Illinois, T. L. will be long remembered for his beloved Cardinals and his natural food philosophy. Those reveilles that saw Terry fully clothed, sound asleep, lights still on, and Russian book in hand are legendary. Occupied by bridge, Dean's List, and sports, he still could always find time to help. With Diane on one hand and a ticket to see the Cards in the other, his Army future looks bright.

Russian Club 3; Astronomy Club 3, 2. Corps of Engineers.

USMA classmate, may you rest in peace.

---
West-Point.Org (WP-ORG), a 501(c)(3) non-profit organization, provides an online communications infrastructure that enable graduates, parents, and friends of the military academy to maintain and strengthen the associations that bind us together. We will provide this community any requested support, consistent with this purpose, as quickly and efficiently as possible. WP-ORG is funded by the generosity of member contributions. Our communication services are provided in cooperation with the AOG (independent of USMA) and are operated by volunteers serving the Long Gray Line. For questions or comments, please email us at feedback@west-point.org.