View a eulogy for David Keith Colbert, USMA '69, who passed away on September 25, 2018.
Other important links:
David Keith Colbert
West Point, 1969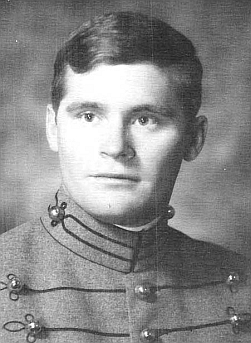 Be Thou At Peace
Posted by WILLIAM H WARD on October 15, 2018:
Another outstanding classmate I wish I had known:

COLBERT, DAVID K., of Coral Springs, FL, passed away on Tuesday, September 25, 2018 after a year battle with cancer. He was 70 years old.

David was preceded by his parents Robert H. Colbert and Dorothy J. Howell, as well as his brother Kenneth Colbert.

He is survived by his wife, Deirdra O. Colbert, his son, David W. Colbert, granddaughter Beatrix Colbert, his son Christopher F. Colbert, grandson Keagan Colbert, grand- daughter Quinn Colbert, sisters Patricia Geddings and Judith Reed, lifelong friends Perry Bond and Sam Wetmore and friend and mother of sons, Marcella Hanson.

Born September 30, 1947 in Miami, Florida, graduated Miami Edison Senior High School 1965, BS United States Military Academy 1969, MBA Syracuse University 1977, MS George Washington University 1984. After serving in the military and traveling the world, in 1995, Major David K. Colbert returned to south Florida, where he called home and he always knew he would return.

David was a gifted student, he never finished learning, was successful in his career. David was a devoted father, loyal friend, loving son and brother, and a beloved husband. He was generous, kind, and above all, always an officer and a gentleman. Anyone that knew David, adored David. He will truly be missed.

The Celebration of Life will be a private gathering.

In lieu for flowers, contributions can be made to Vietnam Veterans of America National Headquarters: 8719 Colesville Rd. Suite #100 Silver Spring, MD 20910. Or The Wounded Warrior Project: PO Box 758517 Topeka, Kansas 66675-8517

Published in the Miami Herald on Oct. 13, 2018


---
West-Point.Org (WP-ORG), a 501(c)(3) non-profit organization, provides an online communications infrastructure that enable graduates, parents, and friends of the military academy to maintain and strengthen the associations that bind us together. We will provide this community any requested support, consistent with this purpose, as quickly and efficiently as possible. WP-ORG is funded by the generosity of member contributions. Our communication services are provided in cooperation with the AOG (independent of USMA) and are operated by volunteers serving the Long Gray Line. For questions or comments, please email us at feedback@west-point.org.