View a eulogy for Linwood Earl Blackburn, USMA '69, who passed away on December 17, 2020.
Other important links:
Linwood Earl Blackburn
West Point, 1969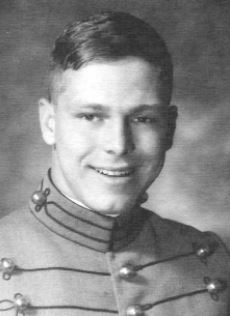 Be Thou At Peace
Posted by Bill Bahr, USMA '69 on January 17, 2021:
From the "Howitzer" -- 1969

LINWOOD EARL BLACKBURN, Norwalk, Connecticut, D-2

"Swift and Strong" was the description given to Lindy as Joe Palone's starting left fullback for two years, but this description falls far short of being complete. Lindy not only has the ability, but far more important, he has the determination to do well, in soccer, or anything else he tries. Unfortunately, Lindy seemed to leave a little of this determination on the doorstep when he trudged into Thayer hall. In spite of this, he never had a problem, or a care, and he made it through with a single idea in mind -- to win. No one doubts that he will.

Soccer 4, 3, 2, 1; Ski Patrol 3, 2, 1; Ski Instructor 3, 2, 1. Armor.

USMA classmate, may you rest in peace.

---
West-Point.Org (WP-ORG), a 501(c)(3) non-profit organization, provides an online communications infrastructure that enable graduates, parents, and friends of the military academy to maintain and strengthen the associations that bind us together. We will provide this community any requested support, consistent with this purpose, as quickly and efficiently as possible. WP-ORG is funded by the generosity of member contributions. Our communication services are provided in cooperation with the AOG (independent of USMA) and are operated by volunteers serving the Long Gray Line. For questions or comments, please email us at feedback@west-point.org.