View a eulogy for Paul John Finken, USMA '89, who passed away on November 2, 2006.
Other important links:
Paul John Finken
West Point, 1989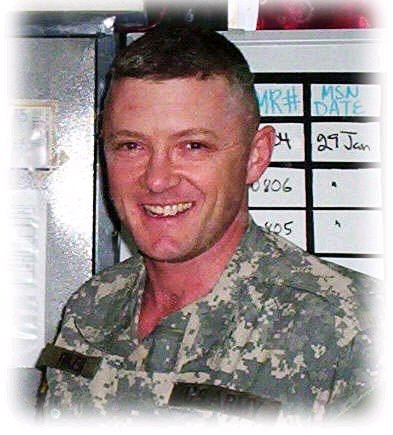 Be Thou At Peace
Posted by Billy Swanigan on September 26, 2013:
First and far most. It's taken years and is still an up and down battle for me personally. That's why I am just now being able to even compose my thoughts well enough to display them in words.

I lost the best commander I have ever had the pleasure of working with while stationed in Iraq, living on the old MOD. Lt. Col Finken was the most courageous and brave officer I would ever encounter while I served in the army. He was super smart and always had a plan. Some would argue overly unafraid of death, and would do whatever it took to accomplish his and our missions.

To his family, sorry it's taken as long as it's taken to actually talk about him but I hope you understand that he was my family as well and I've been lost mentally for years now, which has been extremely hard on me. I once or twice have attempted to take my own life since then, with feelings of guilt as if I, or we, could have done something different which would have made a different outcome.

The last time I tried to end my life, I heard and saw your husband, son, and father's face. Saying to me, what are you doing crazy, in his COL Finken one of a kind voice. I started crying while trying to justify my reasonings and couldn't really come up with much and then I started relating what I had almost done to hearing his voice and how many of you who are missing him in your life could have been my family and just sat around all day depressed and feeling sad while watching clips of these awful wars which have consumed the innocents of so many of your children, husbands, and father. Ultimately I didn't take my life and I am happy to be able to say farewell to such a great comrade finally.

Lt. Col Finken thank a lot for all the valuable life lessons and I pray for all of you who are like me, dealing with his loss of life, many restful nights and only great memories of him and no bad ones.

Previous Eulogy
Next Eulogy
---
West-Point.Org (WP-ORG), a 501(c)(3) non-profit organization, provides an online communications infrastructure that enable graduates, parents, and friends of the military academy to maintain and strengthen the associations that bind us together. We will provide this community any requested support, consistent with this purpose, as quickly and efficiently as possible. WP-ORG is funded by the generosity of member contributions. Our communication services are provided in cooperation with the AOG (independent of USMA) and are operated by volunteers serving the Long Gray Line. For questions or comments, please email us at feedback@west-point.org.