View a eulogy for Paul John Finken, USMA '89, who passed away on November 2, 2006.
Other important links:
Paul John Finken
West Point, 1989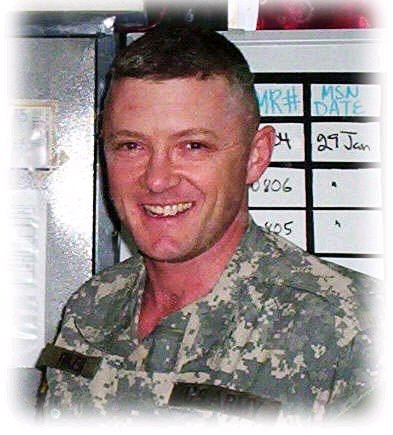 Be Thou At Peace
Posted by Keith Flail on November 12, 2006:
Jackie, Emilie, Caroline, Julia, and everyone else who loved Paul,

I had the honor to be Paul?s classmate at West Point, and got to know him up close and personal, very early in our careers. I remember Paul very well, as he was the first guy I ever boxed in the mandatory fun known as ?plebe boxing? in the Fall of 1985. In fact, as I sit here and write this I can picture Paul standing there with me as Mr. Kroeten, from the infamous Dept of Phys Ed (DPE), who was probably about 80 years old at the time, yelled at both of us for poor technique as we attempted to beat each other senseless. Needless to say, I know Paul?s toughness first hand. While we were in different regiments and not the closest of friends, we did have a few classes together, and always had that odd bond that came from trying to knock each other out, and we would joke about it. I will certainly miss him dearly. My family and I offer our deepest condolences to all of you during this very difficult time, and our thoughts and prayers are with you.

Keith, Marci, Olivia, Elizabeth, & Frankie Flail

Previous Eulogy
Next Eulogy
---
West-Point.Org (WP-ORG), a 501(c)(3) non-profit organization, provides an online communications infrastructure that enable graduates, parents, and friends of the military academy to maintain and strengthen the associations that bind us together. We will provide this community any requested support, consistent with this purpose, as quickly and efficiently as possible. WP-ORG is funded by the generosity of member contributions. Our communication services are provided in cooperation with the AOG (independent of USMA) and are operated by volunteers serving the Long Gray Line. For questions or comments, please email us at feedback@west-point.org.