View a eulogy for James J. Walton, USMA '89, who passed away on June 21, 2008.
Other important links:
James J. Walton
West Point, 1989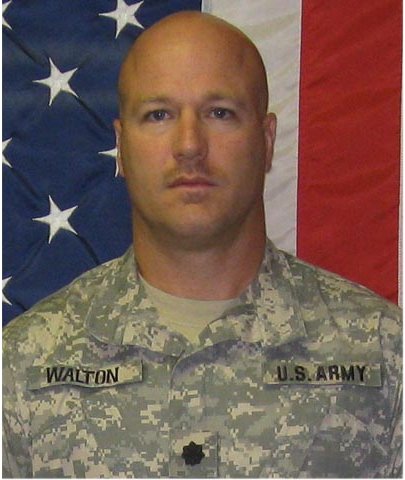 Be Thou At Peace
Posted by Bo Balcavage on June 26, 2008:
I think it speaks well of Jim that his peers have already flooded this page with their respect for Jim and his well-acknowledged zest for life. I echo Frank Sturek's comments about Jim's assignment as a PMT; my experience tells me that they (PMTs) are doing the heavy lifting in our war on terror. Knowing Jim, it wouldn't surprise me if he volunteered to serve as a PMT, fully knowing the job meant lots of exposure to threat, little chance for timely support, dealing with constant uncertainty, and putting a lot of trust in people who don't speak your language. As a Lieutenant Colonel, Jim probably could have been a lot of other places, doing a lot of other less dangerous things for the Army, he chose to be out front, in harm's way, doing a job that brings few accolades and many headaches.

Jim and I were in the same company, G4. I survived West Point, Jim relished it; I realize I missed an opportunity. We weren't close, but I will tell you he has my respect and admiration.

God Bless your family, Jim. Thanks for your commitment, sacrifice, and love of Country. Be Thou at Peace.
Previous Eulogy
Next Eulogy
---
West-Point.Org (WP-ORG), a 501(c)(3) non-profit organization, provides an online communications infrastructure that enable graduates, parents, and friends of the military academy to maintain and strengthen the associations that bind us together. We will provide this community any requested support, consistent with this purpose, as quickly and efficiently as possible. WP-ORG is funded by the generosity of member contributions. Our communication services are provided in cooperation with the AOG (independent of USMA) and are operated by volunteers serving the Long Gray Line. For questions or comments, please email us at feedback@west-point.org.