View a eulogy for James J. Walton, USMA '89, who passed away on June 21, 2008.
Other important links:
James J. Walton
West Point, 1989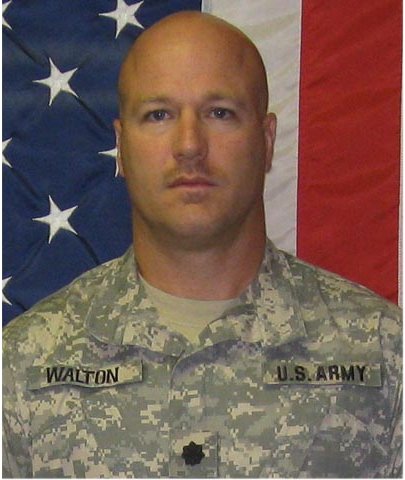 Be Thou At Peace
Posted by John G. Vonglis on July 8, 2008:
It's been 19 years since I last saw Jim's smiling face, but upon hearing the news I was instantly transported back in time to a more care-free period of life. Jim and I, including some friends from his West Point class who've written in, attended IOBC together at Ft Benning. Of course, when compared to family and life-long friends, ours was but a brief acquiantance. Nonetheless, Jim was always positive, always happy, and the type of guy who would give you the shirt off his back - and at Benning he did just that! There's a story there that still brings cheer and good memories to those "involved..."

As Frank Sturek stated, Jim was in very dangerous country doing some extremely difficult work drawing upon his professionalism and inter-personal skills and requiring self-confidence, faith, and courage, but above all a belief in something bigger than himself. Jim made a difference. You shall be missed, my friend.

John
Previous Eulogy
Next Eulogy
---
West-Point.Org (WP-ORG), a 501(c)(3) non-profit organization, provides an online communications infrastructure that enable graduates, parents, and friends of the military academy to maintain and strengthen the associations that bind us together. We will provide this community any requested support, consistent with this purpose, as quickly and efficiently as possible. WP-ORG is funded by the generosity of member contributions. Our communication services are provided in cooperation with the AOG (independent of USMA) and are operated by volunteers serving the Long Gray Line. For questions or comments, please email us at feedback@west-point.org.