View a eulogy for Michael Robert Girdano, USMA '07, who passed away on August 1, 2008.
Other important links:
Michael Robert Girdano
West Point, 2007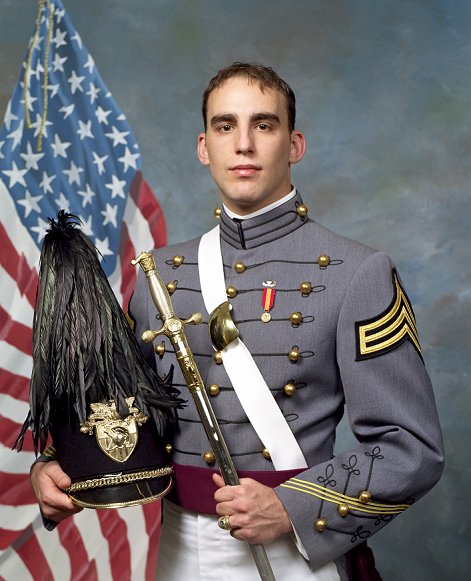 Be Thou At Peace
Posted by 2LT Chad Lorenz on August 6, 2008:
While Mike and I crossed paths only a few times during our 4 years at West Point, I was privileged to be in his unit upon deployment to Afghanistan. I am somewhat at a loss as to what to write, regarding his final weeks here in Afghanistan. A couple weeks ago, he stopped in the Brigade TOC where I work and we carried on a conversation for about 10 minutes. He had just come back from Bagram, where he had attended the memorial service for a soldier from his platoon who had been killed in an earlier IED strike. He appeared tired, but he was holding up very well and was glad to see one of his old classmates. We talked about operations here in Afghanistan-the role that he was playing here in support of the Brigade was very important. I can tell you without a doubt, he was doing his job here, and doing it well. It was an honor to have been able to serve with him, and his loss cannot be replaced.

My prayers are with you, his friends, and his family.


Respectfully,

2LT Chad Lorenz
6-4 CAV, 3-1 IN DIV



Previous Eulogy
Next Eulogy
---
West-Point.Org (WP-ORG), a 501(c)(3) non-profit organization, provides an online communications infrastructure that enable graduates, parents, and friends of the military academy to maintain and strengthen the associations that bind us together. We will provide this community any requested support, consistent with this purpose, as quickly and efficiently as possible. WP-ORG is funded by the generosity of member contributions. Our communication services are provided in cooperation with the AOG (independent of USMA) and are operated by volunteers serving the Long Gray Line. For questions or comments, please email us at feedback@west-point.org.