Click on any eulogy link to view that eulogy.
Click on "Post a new eulogy" to add your own eulogy to John.
Other important links:
John Hallett
West Point, 2001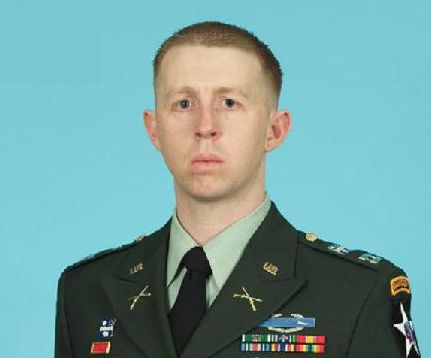 Be Thou At Peace
To date, 100 eulogies have been posted for John. Post a new eulogy to share some memories and thoughts that you may have. Additional biographical information may be found on the personal home page.
| Subject | Name | Date Posted |
| --- | --- | --- |
| Personal Eulogy | Malcolm | April 27, 2014 |
| Seattle Marathon | Reggie Eakins Jr. | May 15, 2013 |
| John's family | Phil and Yale Weatherby | July 9, 2012 |
| Personal Eulogy | MAJ W.W. Burch | May 27, 2012 |
| Personal Eulogy | Vicki Carlson | May 23, 2011 |
| Personal Eulogy | Jamie Pope | October 13, 2010 |
| Personal Eulogy | Vicki Carlson | August 25, 2010 |
| Personal Eulogy | Peggy Adams | October 2, 2009 |
| Personal Eulogy | Jeremy Scholtes | September 29, 2009 |
| Personal Eulogy | Liz Schares | September 21, 2009 |
| Deepest Sympathy | The Koenen Family of 2012 Cadet | September 14, 2009 |
| Personal Eulogy | Joanne Connolly (Gerard '11) | September 13, 2009 |
| Personal Eulogy | Stacy Gervelis | September 9, 2009 |
| Personal Eulogy | Jerry Napolitano | September 7, 2009 |
| Honoring Captain Hallett, III | Mary Ng | September 6, 2009 |
| Personal Eulogy | Carol Smedley | September 6, 2009 |
| Be thou at Peace | Bill Nguyen | September 5, 2009 |
| 2009 Parents | 2009 grad parents | September 4, 2009 |
| Personal Eulogy | Maria Cowles | September 4, 2009 |
| Personal Eulogy | Lois Belohlavek | September 4, 2009 |
| Personal Eulogy | Zenin Hamaguchi | September 1, 2009 |
| Personal Eulogy | Peg and Mike Conklin | September 1, 2009 |
| Personal Eulogy | Sam and Pat Gill | September 1, 2009 |
| Personal Eulogy | Phil and Yale Weatherby | September 1, 2009 |
| Personal Eulogy | The Orvik Family (cadet 2012) | September 1, 2009 |
| Personal | Cynthia and Michael Causbie | August 31, 2009 |
| Personal Eulogy | Koeppe Family | August 31, 2009 |
| Personal Eulogy | Alexis C. Jung | August 31, 2009 |
| Personal Eulogy | Jeffrey E. Furbank COL USA (Ret) '69 | August 31, 2009 |
| Personal Eulogy | 2013 West Point Parent | August 31, 2009 |
| Personal Eulogy | Colleen and Charles E. Page, Lt Col, USAF (Retired) | August 31, 2009 |
| Personal Eulogy | Matt McGuire | August 31, 2009 |
| Duty | Harry Bruner, Jr | August 31, 2009 |
| Sending Our Love and Gratitude for A Fallen Soldier | Brian and Elaine Miller | August 31, 2009 |
| Personal Eulogy | Jared May '03 | August 31, 2009 |
| Personal Eulogy | parent WP Cadet | August 31, 2009 |
| Personal Eulogy | 2011 parent | August 31, 2009 |
| Personal Eulogy | Brandon Graves | August 31, 2009 |
| Personal Eulogy | Connie Jones | August 31, 2009 |
| Personal Eulogy | Mayr and Lee family | August 30, 2009 |
| Personal Eulogy | Kathleen Turner | August 30, 2009 |
| Personal Eulogy | Debbie Christian '04 Parent | August 30, 2009 |
| Personal Eulogy | Neil Stratton | August 30, 2009 |
| The True meaning of Honor | Parent 2013 | August 30, 2009 |
| Personal Eulogy | Eric Dalbom | August 30, 2009 |
| Personal Eulogy | Kalyn Bailey | August 30, 2009 |
| Personal Eulogy | Richard and Deborah Nifong | August 30, 2009 |
| Personal Eulogy | Stuart Williams '02 | August 30, 2009 |
| Personal Eulogy | Ryan Knight | August 30, 2009 |
| Personal Eulogy | Kathy Mitchell '06 Parent | August 30, 2009 |
| Personal Eulogy | Debbie Hoover | August 30, 2009 |
| To the children of Captain John Hallett | Peter Toal | August 30, 2009 |
| Personal Eulogy from Parent of Cadet '12 | Bev Kinley | August 30, 2009 |
| Personal Eulogy | Pete Haglin | August 30, 2009 |
| Personal Eulogy | Louann Boyd | August 30, 2009 |
| '07 Parent | Sandee Coward | August 30, 2009 |
| Personal Eulogy | Jeanette Grayeb-Mihal | August 30, 2009 |
| Personal Eulogy | Marsha Lineberry | August 30, 2009 |
| Personal Eulogy | Matt and Colleen Joosten | August 30, 2009 |
| Personal Eulogy | Carl and Gigi Sanders | August 30, 2009 |
| Personal Eulogy | Pastor & Mrs. Merriweather( Robert 09) | August 30, 2009 |
| Personal Eulogy | west point parent | August 30, 2009 |
| Personal Eulogy | Conrad & Karen Jarvis | August 30, 2009 |
| Personal Eulogy | Donna and John Bernier | August 29, 2009 |
| Personal Eulogy | Stacey Locher, USMA Parent '11 | August 29, 2009 |
| Personal Eulogy | Andra Kai Shaw | August 29, 2009 |
| Personal Eulogy | Vicki Carlson | August 29, 2009 |
| Personal Eulogy | Patty and Ward Brown | August 29, 2009 |
| Personal Eulogy | Rob Rogers | August 29, 2009 |
| Prayers | Richard and Mary Ng | August 29, 2009 |
| Personal Eulogy | Christopher Liebe | August 29, 2009 |
| Personal Eulogy | Louis Rayes | August 29, 2009 |
| Personal Eulogy | Cathy Speight | August 29, 2009 |
| Personal Eulogy | Randy Young | August 29, 2009 |
| Personal Eulogy | Mary Kay Holly | August 29, 2009 |
| Personal Eulogy | Steve Kuo | August 29, 2009 |
| Personal Eulogy | Toby Jimenez | August 29, 2009 |
| God Bless Your Beloved and Family | Jill Tyler | August 29, 2009 |
| Condolences | Bill and Ty Vaughan | August 29, 2009 |
| Personal Eulogy | Carol Schubert | August 29, 2009 |
| Personal Eulogy | Randy Young | August 29, 2009 |
| Personal Eulogy | Susan Kennedy | August 29, 2009 |
| Personal Eulogy | ann johansmeyer | August 29, 2009 |
| Personal Eulogy | Tim Erwin | August 29, 2009 |
| Personal Eulogy | 2010 West Point Parent | August 29, 2009 |
| Personal Eulogy | Michele Swicegood | August 29, 2009 |
| With deepest sympathy | Nancy and Stephan Murphy | August 29, 2009 |
| Personal Eulogy | Rhonda Stanish | August 29, 2009 |
| Personal Eulogy | Laurie Lehman | August 29, 2009 |
| Condolences | Kim Huffman | August 29, 2009 |
| Personal Eulogy | L G Buckley | August 29, 2009 |
| Personal Eulogy | Kathy Sweeney | August 29, 2009 |
| with deep sadness | The Swartz Family | August 29, 2009 |
| Personal Eulogy | Jan and Oop Swoope, '09 parents | August 29, 2009 |
| Personal Eulogy | Katie Landis | August 29, 2009 |
| Personal Eulogy | ef day | August 29, 2009 |
| Personal Eulogy | Pam Combs | August 29, 2009 |
| Personal Eulogy | Dennis & Pam Desilets | August 29, 2009 |
| Personal Eulogy | Roger and Dianna Mathews | August 29, 2009 |
| Personal Eulogy | Joshua Lewis | August 29, 2009 |