Click on any eulogy link to view that eulogy.
Click on "Post a new eulogy" to add your own eulogy to Jonathan.
Other important links:
Jonathan W Edds
West Point, 2005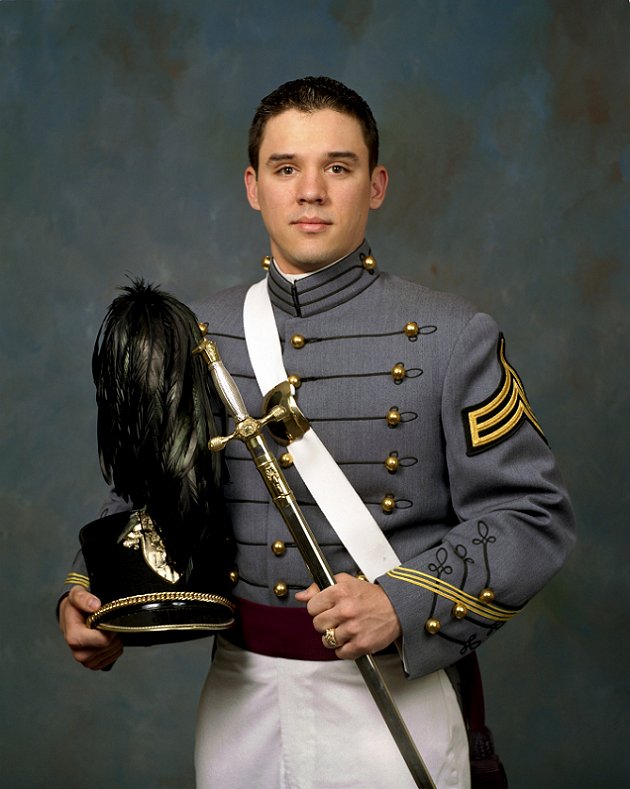 Be Thou At Peace
To date, 82 eulogies have been posted for Jonathan. Post a new eulogy to share some memories and thoughts that you may have. Additional biographical information may be found on the personal home page.
| Subject | Name | Date Posted |
| --- | --- | --- |
| Personal Eulogy | Jennifer Johnson | May 23, 2014 |
| To My Brother | Josh Edds | April 21, 2011 |
| Personal Eulogy | Adrian Freeman | August 18, 2010 |
| Personal Eulogy | Adrian Freeman | February 26, 2010 |
| Personal Eulogy | Michael Skarhus | January 21, 2009 |
| From another 2-69 Scout | Paul Chevlin | November 26, 2007 |
| Personal Eulogy | Judy Jackson | November 11, 2007 |
| Personal Eulogy | Jake Worth | October 18, 2007 |
| Representing Armor Branch in the Long Gray Line | Gerry Tausch | September 13, 2007 |
| Personal Eulogy | Joe Perry | September 5, 2007 |
| Personal Eulogy | Paul A. Benitez | September 5, 2007 |
| Personal Eulogy | Parents of 1Lt Geoff Costa, Classmate West Point | September 5, 2007 |
| Personal Eulogy | Jared Coil | September 5, 2007 |
| Personal Eulogy | Tania Miani | September 5, 2007 |
| Personal Eulogy | Nathan Tobey | August 30, 2007 |
| Forever grateful | Mary ('03 and '06 mom) | August 29, 2007 |
| Personal Eulogy, The Greatest Sacrifice | Bob & Ann McDonald | August 29, 2007 |
| Personal Eulogy | Tiffany Montgomery | August 28, 2007 |
| Personal Eulogy | Micah and Shana Shockley | August 28, 2007 |
| Personal Eulogy | Kathryn ( 08 Parent ) | August 28, 2007 |
| Personal Eulogy | Jerry Napolitano | August 28, 2007 |
| A Soldier's leader | LTC Pete Kilner | August 28, 2007 |
| From the Class of 2005 | USMA Class of 2005 | August 28, 2007 |
| Goodbye | Stephen Joosten | August 27, 2007 |
| Prayers from Kosovo | Mike Ficzner | August 26, 2007 |
| Losing another brother | Ali W. Palmer | August 26, 2007 |
| Personal Eulogy | Ken Blewett | August 26, 2007 |
| No greater love | Tammie Freeman | August 25, 2007 |
| Separated but not forgotten | David Duer | August 25, 2007 |
| Words fail us | RDCanaday | August 25, 2007 |
| Rest in Peace... | Paul Lushenko | August 24, 2007 |
| Personal Eulogy | Jeff H | August 24, 2007 |
| Personal Eulogy | Rebecca and Allen Seehusen | August 24, 2007 |
| Goodbye | Eric Heely | August 23, 2007 |
| Personal Eulogy | Noala and Lyle Fritz | August 23, 2007 |
| See you on the other side | Adrian Freeman | August 22, 2007 |
| Personal Eulogy | Jason Mundie | August 22, 2007 |
| Personal Eulogy | Brent Mundie | August 22, 2007 |
| Heart of a servant | Tom &Jenny Mundie | August 22, 2007 |
| Personal Eulogy | Polly Eakins | August 22, 2007 |
| Personal Eulogy | Bradley Krauss | August 22, 2007 |
| Personal Eulogy | Nancy | August 22, 2007 |
| Personal Eulogy | dorann lucas | August 22, 2007 |
| Personal Eulogy | Cecil E. Wolberton | August 22, 2007 |
| Personal Eulogy | John & Elizabeth Perkins | August 21, 2007 |
| To Benita and Family | Dee and Lou Holland | August 21, 2007 |
| Personal Eulogy | Shawnie (Naessens) Salgado | August 21, 2007 |
| Personal Eulogy | The Blik Family | August 21, 2007 |
| Personal Eulogy | Shirley Olivieri-Mathies ('05 parent) | August 21, 2007 |
| Personal Eulogy | Marlene Wilburn | August 21, 2007 |
| Personal Eulogy | Matt and Colleen Joosten | August 21, 2007 |
| Condolances | Jennifer MIller | August 21, 2007 |
| Sharing in Your Sorrow | Louis Rayes | August 21, 2007 |
| To Benita and Family | Pam Long and Family | August 21, 2007 |
| Personal Eulogy | Pam Long and Family | August 21, 2007 |
| Personal Eulogy | Chris Gin | August 21, 2007 |
| Personal Eulogy | Leann Yi | August 21, 2007 |
| Personal Eulogy | Joe Meyer | August 21, 2007 |
| Condolances | Mr. and Mrs. Robert Kinggo | August 21, 2007 |
| Personal Eulogy | Patrick Brice | August 21, 2007 |
| I miss you... | Jaime Chupp | August 21, 2007 |
| Personal Eulogy | ann johansmeyer | August 21, 2007 |
| Personal Eulogy | Mike and Carol Rosenberg | August 21, 2007 |
| Personal Eulogy | Kelly Kinggo | August 21, 2007 |
| Personal Eulogy | Jeanette Mihal | August 21, 2007 |
| To Laura, Barry, Julie, Joel, Kasey and Josh.... | Luanne Greenheck | August 21, 2007 |
| Personal Eulogy | Olinda Smith | August 21, 2007 |
| Personal Eulogy | Philip Kaplan | August 21, 2007 |
| Tribute To A Real Hero | Shelly Slough | August 21, 2007 |
| Personal Eulogy | Denise Hueckel | August 21, 2007 |
| For Laura | Camellia L. Speegle | August 21, 2007 |
| God bless the class of 2005 | andy p. lushenko | August 21, 2007 |
| Personal Eulogy | Gregg Helmsing | August 20, 2007 |
| Personal Eulogy | Will & Chris Kruger | August 20, 2007 |
| Personal Eulogy | Hughbert and Gail Collier | August 20, 2007 |
| Personal Eulogy | Dawn & Andy Johnson | August 20, 2007 |
| Personal Eulogy | Jann | August 20, 2007 |
| A Soldier and Brother in Christ | Joe Lacanlale | August 20, 2007 |
| Personal Eulogy | Dennis & Pamela Desilets | August 20, 2007 |
| Personal Eulogy | LTC (ret) Edwin Kennedy, Jr | August 20, 2007 |
| We will never forget.. | Jami | August 20, 2007 |
| Personal Eulogy | Leslie | August 20, 2007 |