View a eulogy for Edward Richey Guthrie, USMA '55, who passed away on October 21, 2020.
Other important links:
Edward Richey Guthrie
West Point, 1955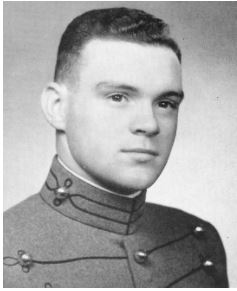 Be Thou At Peace
Posted by West Point 1955 on April 2, 2021:


Edward Richey Guthrie

Edward Richey Guthrie had a long career as a Regular Army officer specializing in military, civil and nuclear engineering. His secondary specialty was military personnel management. Shortly after retiring from active duty in 1983, Colonel Guthrie re-entered public life as Technical Advisor to the Chief of Staff of the United States Army and advised successive members of the Army's executive leadership on strategic management issues with a growing focus on the transformation of the Army to meet the challenges of the 21st century. Colonel Guthrie recently retired a second time and is engaged in a select international practice of research, teaching and consulting on values, vision, leadership and learning.

Colonel Guthrie was a principal architect of the All Volunteer Army, established when the United States terminated peacetime conscription. This was a transformation of smaller scope than the current one, but was a precursor to it. In the process of preparing the underpinning of the volunteer force, Colonel Guthrie architected, then developed and fielded the Army's largest decision support system, and he is now recognized as a leading authority on decision, management and executive support systems.

Central to his recent practice has been the intellectual foundation to guide the Army as it moves into the 21st century, its largest transformation since the American Civil War.

Colonel Guthrie has a wide range of contacts in academia and industry, both in the United States and in Europe. He is a frequent contributor to top management conferences, having spoken on Transformation and Business Process Re-engineering, among others, at the Sloan School at the Massachusetts Institute of Technology; the Wharton School at the University of Pennsylvania; the Boston University Business School; the London Business School; the University of Bath Business School; Cranfield Institute of Technology; the Strategic Planning Society in London; Management Center Europe in London and Brussels and Monash University in Australia.

Colonel Guthrie also maintains close relationships with strategic leaders, planners and other practitioners in industry, government and the media. His recent work has put him at Digital Equipment Corporation, in Massachusetts, in Reading, England and in Melbourne, Australia; the John A Volpe National transportation systems Center in Cambridge, Massachusetts; Lockheed Martin in Orlando, Florida; the International Institute of Industrial Engineers' Business Process Re-engineering Conference, the BBC and the Telegraph in London; the European Research Center, Centraal Baheer and Molinar & Lok Consultancy, all in the Netherlands; the Australian Management Institute; Brown and Root International; Westin Hotels; and the Singapore Institute of Management.

Colonel Guthrie graduated from the US Military Academy and holds a degree as Master of Science from Princeton University. His military schooling includes the US Command and General Staff College, the British Staff College and the US National War College.

Colonel Guthrie is married to the former Nancy Polk Hilton. They have two married sons, Thomas G Guthrie (US Sprint) and Major Samuel A Guthrie (USA), who with their wives and the three grandchildren are a great source of pride.



---
West-Point.Org (WP-ORG), a 501(c)(3) non-profit organization, provides an online communications infrastructure that enable graduates, parents, and friends of the military academy to maintain and strengthen the associations that bind us together. We will provide this community any requested support, consistent with this purpose, as quickly and efficiently as possible. WP-ORG is funded by the generosity of member contributions. Our communication services are provided in cooperation with the AOG (independent of USMA) and are operated by volunteers serving the Long Gray Line. For questions or comments, please email us at feedback@west-point.org.