Other important links:
Thomas Gerald Weaver
West Point, 1955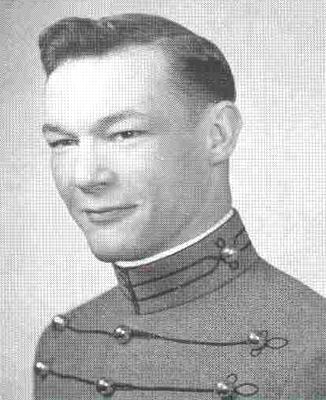 Be Thou At Peace
Posted by West Point 1955 on April 7, 2018:


Thomas G. Weaver
(October 17, 1932 - December 6, 2017)

Thomas G. Weaver, Colonel USAF Retired, passed from this life on December 6, 2017 at the age of 85. He was a long-time San Antonio area resident, a West Point graduate, a career military officer, an active community member, and a valued board member of the San Antonio River Authority. Above all, he was our beloved Dad, an unending source of love, encouragement and support to his family.

The youngest of four children, he was born into an army family on October 17th, 1932, at Fort Hayes in Columbus Ohio. He moved with his family to San Antonio in 1942 and graduated from Central Catholic High School in 1950. Upon graduation from the United States Military Academy at West Point in 1955, he was commissioned into the Air Force. He and his wife Mary Sue (Volz) Weaver were married on July 16, 1955, in the Motherhouse Chapel at Incarnate Word.

His Catholic faith and his Church were a vital part of his life and he was an active member of Our Lady of Perpetual Help Parish in Selma, Texas, and more recently a member of the Catholic Community at the Army Residence Community.

Col. Weaver was a command pilot who flew 171 combat missions over North and South Vietnam in the RF-101 Voodoo. Among his numerous assignments, he considered his tour as a Tactical Officer at West Point and as an Air Staff officer in the Pentagon the most interesting. He was a graduate of the Air War College and earned a Master's Degree in Systems Management from the University of Southern California. Among the decorations earned during a distinguished career were the Legion of Merit, Distinguished Flying Cross, Air Medal w/14 clusters, and the Joint Service, Air Force and Army Commendation Medals.

Following his retirement from Randolph AFB in 1978, he launched a second career in water resource management as General Manager of the Cibolo Creek Municipal Authority. He served in that position for 18 years. He continued his involvement with water issues as a Board member of the San Antonio River Authority, first being elected in 1997, and then subsequently elected for two additional terms of office. He served 18 years on the board, including a term as Chairman.

In addition to his service with SARA, he served seven years as a Board member of the Alamo Area Council of Governments, and was Secretary of the Universal City Industrial Development Corporation for many years. He was a past board member of Sisters Care of San Antonio and Co-Chair of the Randolph Restoration Advisory Board.

Tom was preceded in death by his beloved wife Sue of over 60 years. He leaves behind his grateful children Michael Weaver (Polly) of Dallas, Robert Weaver (Alyson) of Austin and Clare Taylor (Tim) of Denver, Colorado, along with his brother Lamar "Bud" Weaver, nine grandchildren and two great grandchildren, all of whom loved and adored their "Pop-pop".

The family is deeply appreciative of the love and care of the OLPH Parish community, the ARC Staff and residents, and many friends who have been so supportive of Tom over the recent months. We are the blessed children of a great man.

On Wednesday morning, December 13th, 2017 a Rosary will be held at Our Lady of Perpetual Help in Selma, Texas at 9:30 a.m. The funeral mass will be celebrated at 10:30 a.m. followed by interment at Selma Catholic Cemetery No. 2. and a reception at the Parish Community Center.

In lieu of flowers, anyone so desiring may make memorial contributions to the San Antonio River Foundation at P.O. Box 830045, San Antonio, TX 78283.

Express-News
10 December 2017



Previous Eulogy
Next Eulogy
---
West-Point.Org (WP-ORG), a 501(c)(3) non-profit organization, provides an online communications infrastructure that enable graduates, parents, and friends of the military academy to maintain and strengthen the associations that bind us together. We will provide this community any requested support, consistent with this purpose, as quickly and efficiently as possible. WP-ORG is funded by the generosity of member contributions. Our communication services are provided in cooperation with the AOG (independent of USMA) and are operated by volunteers serving the Long Gray Line. For questions or comments, please email us at feedback@west-point.org.