View a eulogy for Ronald Bruce Bael Bailey, USMA '65, who passed away on July 17, 2021.
Ronald Bruce Bael Bailey
West Point, 1965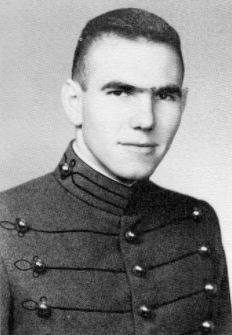 Be Thou At Peace
Posted by John Vann on August 6, 2021:
Ron was my roommate for a while during cadet days, and I was amazed at his ability to handle all academics with what seemed to be only a glance at his homework. No wonder he wore gold stars! Seemed to have a photographic memory. More importantly, he used his brilliant mind to help others so willingly, and gave his time to others first. Truly a selfless, yet competitive man (tried to wrestle him, but he won every time), he was loved by all his classmates for his smile, his gregarious nature, his mental and physical gifts, and his absolute sterling character. He often stayed up late to help classmates in academic trouble, shorting himself on needed sleep. But, he had a knack for catching up between classes with a quick and rejuvenating nap without even messing up his bunk, which had to be "perfect" for morning inspections. What an inspiration to everyone who knew him. And, he was an unbelievable water polo player, with stamina that others couldn't achieve. I remember watching him with those long arms heaving a bullet into the net and swimming to the other end leaving others wondering where his energy came from. Ron, we loved you, miss you, and know your family has wonderful memories as we do. See you again, my friend, and thanks for your example!
Previous Eulogy
---
West-Point.Org (WP-ORG), a 501(c)(3) non-profit organization, provides an online communications infrastructure that enable graduates, parents, and friends of the military academy to maintain and strengthen the associations that bind us together. We will provide this community any requested support, consistent with this purpose, as quickly and efficiently as possible. WP-ORG is funded by the generosity of member contributions. Our communication services are provided in cooperation with the AOG (independent of USMA) and are operated by volunteers serving the Long Gray Line. For questions or comments, please email us at feedback@west-point.org.