View a eulogy for Joseph Kala Kukea, USMA '65, who passed away on February 8, 1996.
Other important links:
Joseph Kala Kukea
West Point, 1965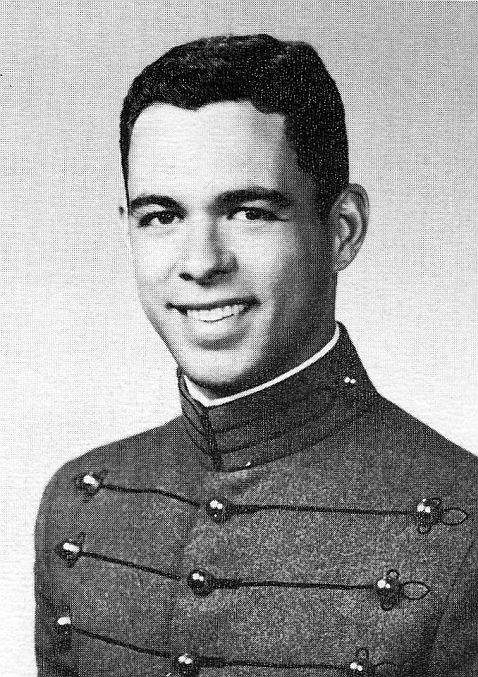 Be Thou At Peace
Posted by John Seymour on October 30, 2003:
As I review the list of classmates who have gone before us, I am saddened that so many have yet to be eulogized by our class. Kala especially strikes close because of the many times he touched me, as well as many others, with his special love of life. Always smiling, forever kidding - he was a wonderful friend to have.

Kala so much enjoyed his family, Carole his wife, best friend and mother of Nalu, his son. Memories - smoked squid from his mom and dad plebe year that stunk up the room; Corps squad football practice as plebes; Trying to learn to Surf with his younger brother Kahele with fellow classmates Chuck Shaw and Rick Kuzman Cow summer; Graduation Day with his Mom and Dad - so proud; Vietnam, 1st Air Cav, 1968 sharing some beers with Kala, Jimmy Tillman and Hawkins just before he inserted on another LRP mission; Honolulu several times over the next 20 years watching the man turn into an Icon, not fully appreciating the esteem with which he was held by his friends and neighbors; pulling Taro roots with his wife and brother-in-law to clear a lot to build his home; catching waves with our boys at Sunset Beach on our bogey boards; Kala training the Olympic Team, watching him on the Television as the Hawaiin Champion - "Kids, thats and old roommate of mine!!"

I still smile as I see his curly black hair, handsome classic features and his beautiful smile. I'm not one to write but I hope Carole and Nalu also smile, knowing they shared a life that the rest of us only got a taste of. We all wanted more but I am so grateful for those few times and everlasting memories. You may have left your footprints in the sand, eventually to be washed away by the tides of time but you touched all who knew you with indelible memories.

Smile forever - you're a Champion.
Next Eulogy
---
West-Point.Org (WP-ORG), a 501(c)(3) non-profit organization, provides an online communications infrastructure that enable graduates, parents, and friends of the military academy to maintain and strengthen the associations that bind us together. We will provide this community any requested support, consistent with this purpose, as quickly and efficiently as possible. WP-ORG is funded by the generosity of member contributions. Our communication services are provided in cooperation with the AOG (independent of USMA) and are operated by volunteers serving the Long Gray Line. For questions or comments, please email us at feedback@west-point.org.