View a eulogy for James Ewell Echols, USMA '65, who passed away on June 27, 1970.
Other important links:
James Ewell Echols
West Point, 1965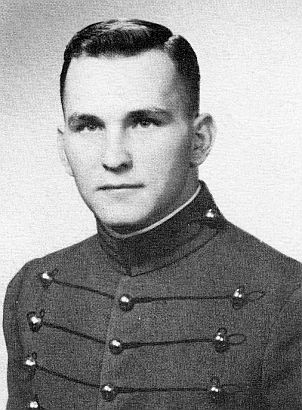 Be Thou At Peace
Posted by Bob Hill on February 15, 2005:
Jim and I had careers that had amazing parallels. Poop School, the Academy, Jump School, Ranger School, Ft. Campbell, RVN as advisors, Ft Sill Advanced Course and Ft. Wainwright, all together. He was proud of Mississippi, Atlanta, his parents and his Mercury. He loved his Jim Beam, Salems and bridge. He was a soft-spoken tough guy, who adored his wife Smokey and his precious daughter Michelle. Jim loved the outdoors and camped in a tent with his family from Ft. Sill up the Alcan Highway to Ft. Wainwright. He was a respected Battery Commander and Battalion S3. In 1971 Jim started to appreciate the finer things in life, switching from tent to R.V. and looked forward to switching from Field Artillery to the Medical Corp. Jim hitched a ride as navigator on a private Cessna flown by his good friend Major Jerry Holiday, and headed for the Pentagon from Fairbanks to arrange the transfer. No one knows exactly what happened, but the plane and the remains of its crew were recovered a month later. It was an honor for me to escort Jim's body home to Atlanta and to say good bye to an old friend, a wonderful family man and a good soldier.
Previous Eulogy
Next Eulogy
---
West-Point.Org (WP-ORG), a 501(c)(3) non-profit organization, provides an online communications infrastructure that enable graduates, parents, and friends of the military academy to maintain and strengthen the associations that bind us together. We will provide this community any requested support, consistent with this purpose, as quickly and efficiently as possible. WP-ORG is funded by the generosity of member contributions. Our communication services are provided in cooperation with the AOG (independent of USMA) and are operated by volunteers serving the Long Gray Line. For questions or comments, please email us at feedback@west-point.org.