View a eulogy for Charles Lynn Hemmingway, USMA '65, who passed away on June 13, 1967.
Other important links:
Charles Lynn Hemmingway
West Point, 1965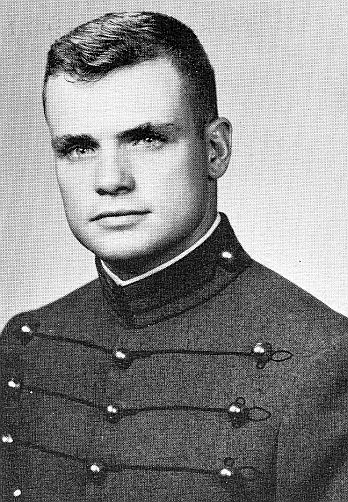 Be Thou At Peace
Posted by Step Tyner on February 3, 2005:
I served as a battalion adjutant and company commander in the 82d Airborne Division's Third Brigade for a year at Fort Bragg and another in Vietnam. When I arrived at Bragg in early 1967, I believe Chuck had already departed; at any rate, I did not run into him there.

What I did run into were NCOs and enlisted men, in significant numbers, who had served under Chuck or alongside him, and were united in their praise of his human and soldierly qualities.

As the son of a "raggedy-ass militia" colonel, I was very sensitive about not appearing to broadcast my source of commissioning (didn't wear my class ring, never volunteered information about where I went to school), but somehow troopers not even in my battalion learned that I was Chuck's classmate and went out of their way to speak to me about him. These incidents greatly increased in number once word of Chuck's untimely death hit the Division.

I had known Chuck casually at school, and liked him just fine, but was still surprised to hear first-hand how universally admired as an officer and person he had been. The Airborne is a tough fraternity, not given to idle praise or fawning. In a world where "he ain't too bad" is considered high praise indeed, Chuck earned genuine accolades.

It is important that we remember that our friend was also one hell of a combat infantryman -- a warrior and a leader, whose course of life influenced many, many people.

And, of course, he had a motorcycle!

All the Way, Chuck!




Next Eulogy
---
West-Point.Org (WP-ORG), a 501(c)(3) non-profit organization, provides an online communications infrastructure that enable graduates, parents, and friends of the military academy to maintain and strengthen the associations that bind us together. We will provide this community any requested support, consistent with this purpose, as quickly and efficiently as possible. WP-ORG is funded by the generosity of member contributions. Our communication services are provided in cooperation with the AOG (independent of USMA) and are operated by volunteers serving the Long Gray Line. For questions or comments, please email us at feedback@west-point.org.