View a eulogy for Charles Clingman Dickey, USMA '65, who passed away on March 31, 1967.
Other important links:
Charles Clingman Dickey
West Point, 1965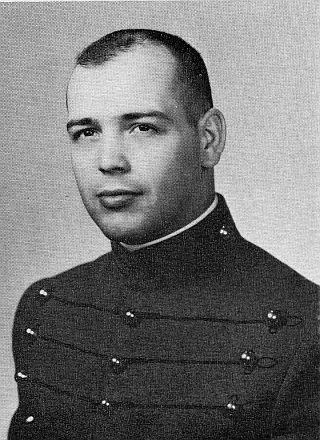 Be Thou At Peace
Posted by Johnny Wells on October 28, 2005:
Chuck and I were roommates cow year. He taught me the true meaning of friendship: a friend is one upon whom it is impossible to impose. Chuck was my friend and a true friend to many, many others. He played poker in the trunk room. In the barracks he wore a tee shirt upon which he had written "Viet Nam Advisor".

I have been trying, on and off since I moved to Florida in 2003, to locate Chuck's relatives. Here is what I think I know so far: He was from Wauchula, Florida and graduated from Hardee High School in 1961. His mother taught elementry school for many years in Wauchula. Both of his parents are deceased. His older brother, Bill, was killed in a sky diving accident at the Citadel before we graduated. He has two living realtives: a married sister, Carolyn and a younger brother, John. Lately I have confirmed these "facts" about Chuck's relatives by being in e-mail contact with three of his high school classmates. I have not yet found Carolyn or John and do not know where Chuck was buried. Through the same sources, I have learned that in high school and apparently throughout his life prior to West Point, he went by "Charles" (not "Chuck", the name we knew him by).

There are pictures of "Charles" posted at the 25th Infantry Division unit website memorial at http://www.bobcat.ws/dickeytrib.html and at http://www.virtualwall.org/dd/DickeyCC01a.htm. Interestingly, the best of those pictures is from one of the children Chuck befriended as a cadet. (That "child" subsequently served as a door gunner in Viet Nam.)

I have 9 children. My oldest -- a son, born a week or so after I learned that Chuck Dickey had been killed in Viet Nam -- was saddled with the strange name of "Joel Edward DICKEY Wells".

I remember Chuck vividly and with great affection. He was fun to be around. True friends do not grow on trees; I lament the fact that my friend's life was cut short. I miss him.
Next Eulogy
---
West-Point.Org (WP-ORG), a 501(c)(3) non-profit organization, provides an online communications infrastructure that enable graduates, parents, and friends of the military academy to maintain and strengthen the associations that bind us together. We will provide this community any requested support, consistent with this purpose, as quickly and efficiently as possible. WP-ORG is funded by the generosity of member contributions. Our communication services are provided in cooperation with the AOG (independent of USMA) and are operated by volunteers serving the Long Gray Line. For questions or comments, please email us at feedback@west-point.org.