View a eulogy for Timothy Wayne Cunningham, USMA '06, who passed away on April 23, 2008.
Timothy Wayne Cunningham
West Point, 2006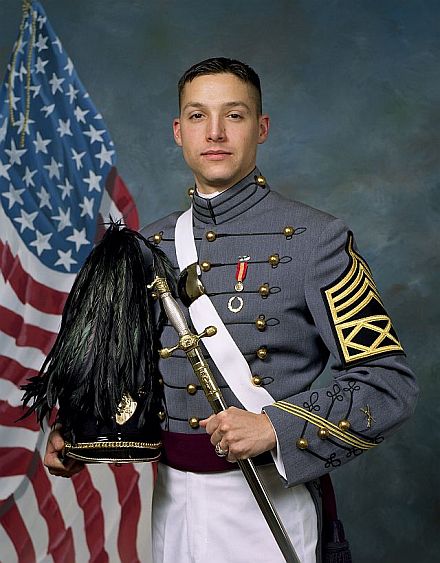 Be Thou At Peace
Posted by Sarah Haller on April 28, 2008:
Dearest Tim,

Your impact on everyone who came in contact with you can never be outdone or spoken of enough. You always had a smile and an encouraging word for everyone and I always came away from conversations with you more at peace and encouraged. Your true love in life, Jesus Christ, shown through in everything you said and did. Your laughter and good nature was contagious and I admired your strong spirit. You were an incredible leader both in the military and through your walk with Christ, and both are to be admired.

My deepest love and prayers are with you, Samantha and little Abigail. Words cannot express how I feel, so please know that you are in my prayers.

Tim, we are in tears now, but I know that we'll see each other someday in Heaven, and such rejoicing there will be! Until then, Tim...

With deepest sympathy,
Sarah Haller
Class of 2006

Be thou at peace, brother...
Previous Eulogy
Next Eulogy
---
West-Point.Org (WP-ORG), a 501(c)(3) non-profit organization, provides an online communications infrastructure that enable graduates, parents, and friends of the military academy to maintain and strengthen the associations that bind us together. We will provide this community any requested support, consistent with this purpose, as quickly and efficiently as possible. WP-ORG is funded by the generosity of member contributions. Our communication services are provided in cooperation with the AOG (independent of USMA) and are operated by volunteers serving the Long Gray Line. For questions or comments, please email us at feedback@west-point.org.