View a eulogy for Daren M Hidalgo, USMA '09, who passed away on February 20, 2011.
Other important links:
Daren M Hidalgo
West Point, 2009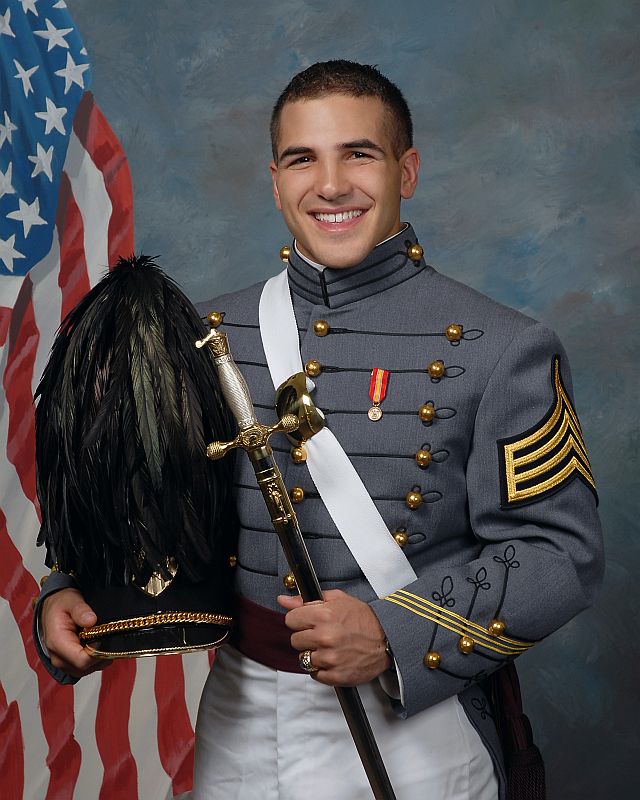 Be Thou At Peace
Posted by Nate Pulliam on February 23, 2011:
Daren was one of the best friends of my daughter, Katie, and her fiancé, Dimitri, both Daren's classmates at West Point. It all started Buckner summer. Yesterday to honor Daren, Katie changed her Facebook profile picture to one of her and Daren together at Buckner, both smiling, both looking so happy, and captioned it "May it be said 'well done, be thou at peace.'" I got to chat with Daren several times, most recently at Dimitri's Ranger School graduation party last May. I've never met a nicer, friendlier person. I've been deeply mourning Daren's loss since I found out two days ago, and it has affected me profoundly. My thoughts and prayers are with the Hidalgo family. May God abundantly bless them, as well as all of our soldiers, sailors, airmen, and marines, and their families. And to Daren, I echo Katie's words from the West Point Alma Mater: May it be said "well done," my son, "be thou at peace."
With the deepest respect and sorrow, Nate Pulliam USMA 78/Parent USMA 09.


Previous Eulogy
Next Eulogy
---
West-Point.Org (WP-ORG), a 501(c)(3) non-profit organization, provides an online communications infrastructure that enable graduates, parents, and friends of the military academy to maintain and strengthen the associations that bind us together. We will provide this community any requested support, consistent with this purpose, as quickly and efficiently as possible. WP-ORG is funded by the generosity of member contributions. Our communication services are provided in cooperation with the AOG (independent of USMA) and are operated by volunteers serving the Long Gray Line. For questions or comments, please email us at feedback@west-point.org.