View a eulogy for Daren M Hidalgo, USMA '09, who passed away on February 20, 2011.
Other important links:
Daren M Hidalgo
West Point, 2009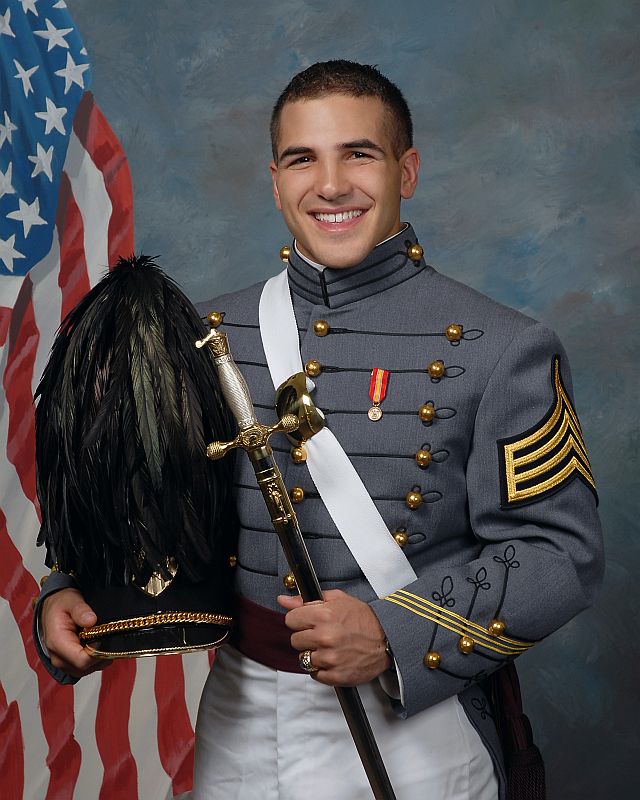 Be Thou At Peace
Posted by The Ott Family on February 23, 2011:
Daren was a light! He brightened everyone and everywhere. Infectious, respectful, determined, and a wonderful man. We were able to visit with Daren many times at West Point and at racquetball tournaments and were blessed anytime he was around. He offered a great friendship to our son, Clint, and now leaves a void in our souls.

We met Daren's father at one racquetball tournament. You could see in Daren's eyes, hear in his words, and see in his actions, that his father was the most important person at that tournament. It did not matter what was going on around him, what his other friends were doing, or what he could have busied himself with, the fact that his father was there was the most important thing to Daren. There are many fathers that are not as blessed to have that kind of relationship with their child, and it was a true joy to witness that kind of love and respect between father and son. Daren will be missed, but always loved. We are all better for knowing him and what he offered this world. God Bless.
Previous Eulogy
Next Eulogy
---
West-Point.Org (WP-ORG), a 501(c)(3) non-profit organization, provides an online communications infrastructure that enable graduates, parents, and friends of the military academy to maintain and strengthen the associations that bind us together. We will provide this community any requested support, consistent with this purpose, as quickly and efficiently as possible. WP-ORG is funded by the generosity of member contributions. Our communication services are provided in cooperation with the AOG (independent of USMA) and are operated by volunteers serving the Long Gray Line. For questions or comments, please email us at feedback@west-point.org.