View a eulogy for Daren M Hidalgo, USMA '09, who passed away on February 20, 2011.
Other important links:
Daren M Hidalgo
West Point, 2009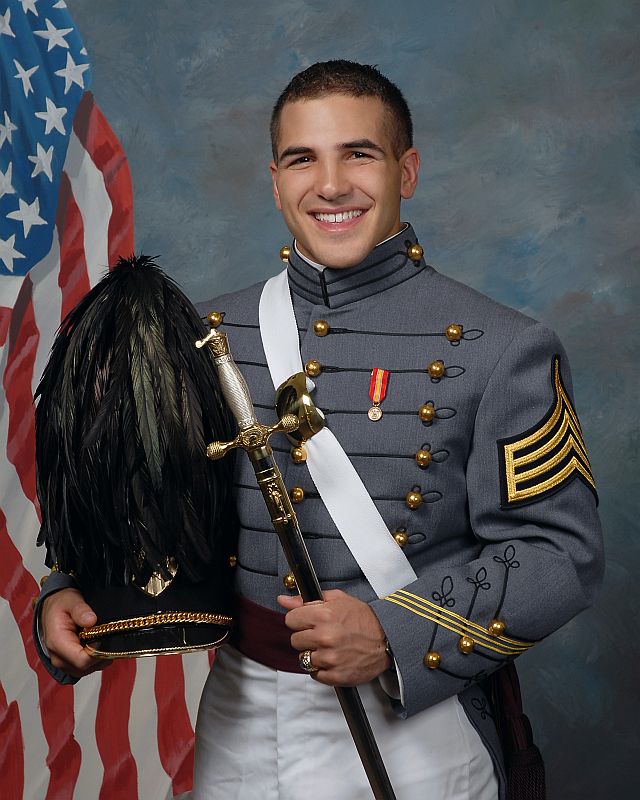 Be Thou At Peace
Posted by Ellen Duke on February 24, 2011:
Dearest Family of Daren,
God speed to you all as you grieve the loss of your fine son. I am drawn back to images of Ring Weekend for the Class of 09 with the amazing G4 Guppies "Terrors of Deep" with Daren as CO and my eldest daughter, Diana, as XO - what a beautiful pair and fun weekend we all had! And, of course, Graduation Week ... your son always had a smile or hug for all the Duke sisters and me. He is missed and will continue to be missed with his memory forever cherished. Diana (also 09) continues to serve in Afghanistan, and she and her fellow classmates, including Guppy buddies, are deeply mourning Daren's loss. My daughter Kelley ('12) grieves and sang with the Glee Club at West Point the final verse of the Alma Mater in Daren's honor this week. At home, Adrienne (Cadet Candidate '15), Haley and I all remember and mourn dear Daren. There are no words to console; please just know the many prayers that lift you up each day.
With faith, hope and love,
Ellen
Previous Eulogy
Next Eulogy
---
West-Point.Org (WP-ORG), a 501(c)(3) non-profit organization, provides an online communications infrastructure that enable graduates, parents, and friends of the military academy to maintain and strengthen the associations that bind us together. We will provide this community any requested support, consistent with this purpose, as quickly and efficiently as possible. WP-ORG is funded by the generosity of member contributions. Our communication services are provided in cooperation with the AOG (independent of USMA) and are operated by volunteers serving the Long Gray Line. For questions or comments, please email us at feedback@west-point.org.