View a eulogy for Robert David Thompson, USMA '65, who passed away on June 9, 2006.
Other important links:
Robert David Thompson
West Point, 1965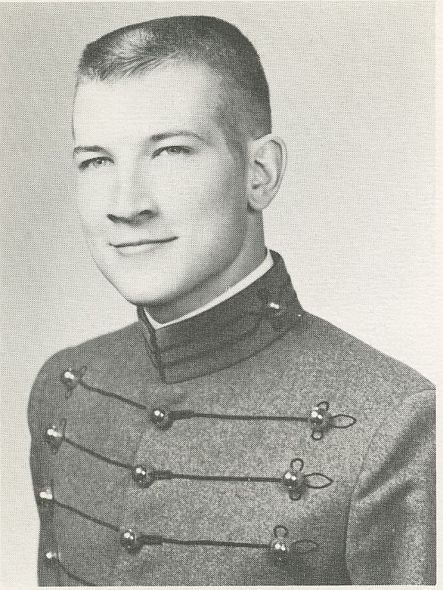 Be Thou At Peace
Posted by Richard Mohlere on June 17, 2006:
Bob was my roommate for freshman year in that long-ago time when we both went to West Point. In 1961, after Beast Barracks, I was assigned to Company M1 and took up residence in Old South barracks. Ron Layer and Bob Thompson were my roommates. I was very lucky in getting these two fine men to share that miserable first year there. Bob and Ron and I got to know each other very well, as did most roommates. Bob was a wonderful friend, roommate, confidante, and advisor. He helped me immeasurably throughout my first year. His calm, even-handed, mature approach to the absurdities of Plebe year was a wonderful example for me to follow. I met Bob and his lovely wife, Jeanne, again at the 40th reunion. Seeing him again, reliving some of our early experiences, and listening to his many and varied experiences in the intervening 40 years made the trip back to West Point worthwhile and valuable. His love of life, love for his wife, and boundless enthusiasm for the future shone through and through. I shall cherish his memory and friendship throughout the remainder of my years. I am far richer for having known him.
Next Eulogy
---
West-Point.Org (WP-ORG), a 501(c)(3) non-profit organization, provides an online communications infrastructure that enable graduates, parents, and friends of the military academy to maintain and strengthen the associations that bind us together. We will provide this community any requested support, consistent with this purpose, as quickly and efficiently as possible. WP-ORG is funded by the generosity of member contributions. Our communication services are provided in cooperation with the AOG (independent of USMA) and are operated by volunteers serving the Long Gray Line. For questions or comments, please email us at feedback@west-point.org.