View a eulogy for Philip Vinson Harper, USMA '65, who passed away on August 12, 1991.
Other important links:
Philip Vinson Harper
West Point, 1965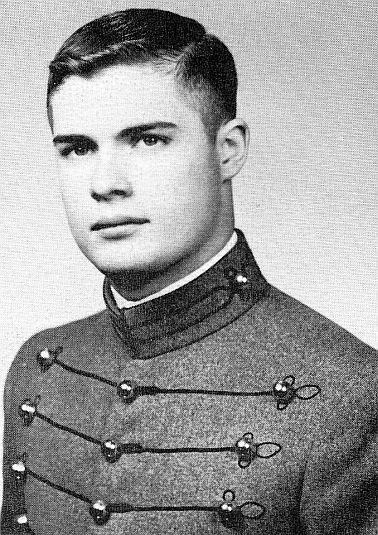 Be Thou At Peace
Posted by Delores Harper Detwiler on August 2, 2009:
Philip, you were my big brother. One who was quiet, always busy, and ever so smart. You came from a long line of fighters, The Militia of Va, the Revolutionary War, to the Civil War, to WWII-Guadalcanal and Sugar Loaf Hill, Okinawa. And then to yours, Viet Nam. I spent days with you at Walter Reed and then weeks with you at Mcqire Va., yet you always thought of others. You tutored, counseled, became a lawyer and volunteered legal aid to too many to count. And yes, you kept the smile and the big heart. We will never know all you did for we hear things long after you are gone that you did. It was all quietly done for your fellow man. And how so many in so many places reap the good of your tireless fight for accessibility for the handicapped. Not because of you, but our father and all the others you saw around us that struggled. What a legacy, what shoes to fill. I cannot even touch it. I love you still and one more talk would be good. Your last words--"Lord take my hand, lead me on let me stand. I am tired, weak and I'm worn". You now STAND. Love ya, Sis
Previous Eulogy
Next Eulogy
---
West-Point.Org (WP-ORG), a 501(c)(3) non-profit organization, provides an online communications infrastructure that enable graduates, parents, and friends of the military academy to maintain and strengthen the associations that bind us together. We will provide this community any requested support, consistent with this purpose, as quickly and efficiently as possible. WP-ORG is funded by the generosity of member contributions. Our communication services are provided in cooperation with the AOG (independent of USMA) and are operated by volunteers serving the Long Gray Line. For questions or comments, please email us at feedback@west-point.org.