View a eulogy for C. William Zadel, USMA '65, who passed away on September 8, 2011.
Other important links:
C. William Zadel
West Point, 1965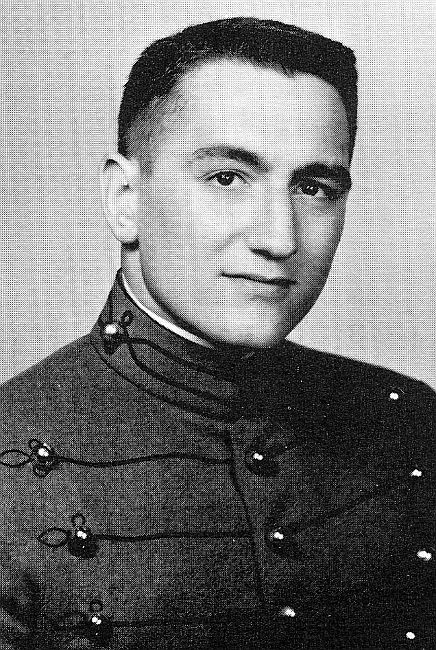 Be Thou At Peace
Posted by Gordon Larson on September 13, 2011:
I first met Bill in Beast Barracks, where we were assigned to the same squad. Squad assignments were still by size in those days, and at 6'2" I was the shortest member of our squad, while Bill at 6'5" was the tallest; so when we formed up in the hallway or out on the area he stood on one end and I stood on the other.

Our beast squad leader, Ranger Dan Embree, was fond of inquiring as to our past claims to fame, and it was quite apparent that Bill had already achieved significant success before he arrived at West Point. As we all got to know him better, it was clear that he was going to build on that success as an outstanding athlete, a scholar, and a leader on and off the fields of friendly strife. He impressed me as someone who was not a rah rah kind of guy, but someone who went took care of business quietly and efficiently.

At the academy, Bill was probably best known for his outstanding contribution on the football team, but I used to enjoy watching him play basketball as well, along with Towney Clarke, another football player on the basketball team. Neither Bill nor Towney were starters, but they were probably the two biggest players on the team. I recall one game where Happy Hairston fouled one of our guys pretty viciously, so for the next jump ball, the coach sent Bill and Towney in positioned on either side of Hairston. When the ball was tossed in the air, Bill and Towney sandwiched Hairston, sending him a message that it was not nice to pick on one of our guys. At the next opportunity, they were removed from the game, having accomplished their assigned mission.

I followed Bill's exploits through graduation, but I lost touch with him until he started showing up at our class golf outings. He was the same Bill I remembered from Beast Barracks, the gentle giant among us. I am proud to have been his classmate and to be counted among his many friends.

Gordon Larson
'65
Previous Eulogy
Next Eulogy
---
West-Point.Org (WP-ORG), a 501(c)(3) non-profit organization, provides an online communications infrastructure that enable graduates, parents, and friends of the military academy to maintain and strengthen the associations that bind us together. We will provide this community any requested support, consistent with this purpose, as quickly and efficiently as possible. WP-ORG is funded by the generosity of member contributions. Our communication services are provided in cooperation with the AOG (independent of USMA) and are operated by volunteers serving the Long Gray Line. For questions or comments, please email us at feedback@west-point.org.