Click on any eulogy link to view that eulogy.
Click on "Post a new eulogy" to add your own eulogy to Stephen.
Other important links:
Stephen Chase Prasnicki
West Point, 2010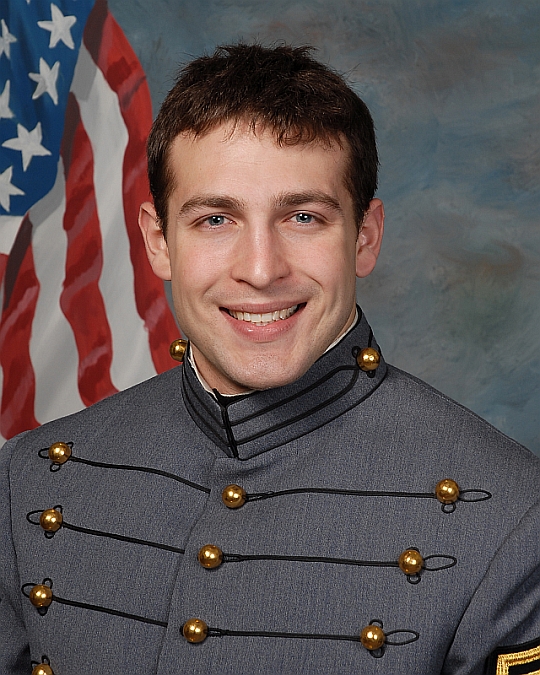 Be Thou At Peace
To date, 84 eulogies have been posted for Stephen. Post a new eulogy to share some memories and thoughts that you may have. Additional biographical information may be found on the personal home page.
| Subject | Name | Date Posted |
| --- | --- | --- |
| Lost memorial bracelet at Benson Hospital | Mary Damron | April 4, 2018 |
| Forever Young | Donald & Dianne Roof | September 10, 2017 |
| Celebrating Chase's Life! | The McMahon Family (Michael '08) | September 9, 2017 |
| Personal Eulogy | Gigi and Carl Sanders | August 2, 2012 |
| Personal Eulogy | Kathryn | August 2, 2012 |
| Personal Eulogy | Pamela & Martin Mikstas (2009) and | July 19, 2012 |
| With Respect and Sympathy | Angela De Marco Manzi Classes of 2011 and 2014 Aunt | July 13, 2012 |
| Personal Eulogy | Stephan & Nancy Murphy Delaware Parents USMA '13 | July 10, 2012 |
| Personal Eulogy | Leslie Jeanne Brege | July 10, 2012 |
| To the Prasnicki family | Rod and Judy Squires | July 10, 2012 |
| Personal Eulogy | Linda Ferrara | July 10, 2012 |
| For your parents | Hilda Murray | July 9, 2012 |
| Personal Eulogy | Matt and Suzie Evans | July 9, 2012 |
| Personal Eulogy | Dave and Trish Morris | July 8, 2012 |
| God will comfort you. | The McMahon Family | July 8, 2012 |
| With Deepest Sympathy | Jim and Nanette Reitter | July 7, 2012 |
| Personal Eulogy | Jane | July 5, 2012 |
| Personal Eulogy | Dave & Ann McSween | July 5, 2012 |
| Personal Eulogy | Sonny Huntley | July 5, 2012 |
| Personal Eulogy | The Stringfellow family | July 5, 2012 |
| Personal Eulogy | Parent 2014 cadet | July 4, 2012 |
| Personal Eulogy | Jo Ann Chason | July 4, 2012 |
| Rest In Peace | Christine | July 4, 2012 |
| Personal Eulogy | Joseph and Susan Wasilewski (Parents, Class of 2010) | July 4, 2012 |
| Personal Eulogy | The Buckley family, cadet 2013 | July 3, 2012 |
| With Heartfelt Sympathy | Stamat Family (Parents of 2010 Grad) | July 3, 2012 |
| Personal Eulogy | David M | July 3, 2012 |
| Personal Eulogy | Mary ('03 & '06 mom) | July 3, 2012 |
| With Deepest Symphathy | The Yates Family - Parent of 2011 | July 3, 2012 |
| Personal Eulogy | Debra Eldridge | July 2, 2012 |
| Personal Eulogy | Dr. Katherine Harris, 2010 | July 2, 2012 |
| From a fan...... | Robert Natale | July 2, 2012 |
| Personal Eulogy | Carters - 2010 Parents | July 2, 2012 |
| Personal Eulogy | Mary & Mike Conway | July 2, 2012 |
| With Deepest Sympathy and Appreciation | Gina Thomas | July 2, 2012 |
| Personal Eulogy | Mike - 2010 Dad | July 2, 2012 |
| Personal Eulogy | Carolyn Ford | July 2, 2012 |
| Thank You - In Deepest Sympathy | Karen Engelhardt | July 2, 2012 |
| Personal Eulogy | Louis and Joan Verardo | July 2, 2012 |
| Personal Eulogy | Bowdish Family | July 2, 2012 |
| Personal Eulogy | The Williams Family 2014 | July 1, 2012 |
| Personal Eulogy | Joanne Connolly Gerard'11 | July 1, 2012 |
| Personal Eulogy | Mayeaux Family-class of 2014 | July 1, 2012 |
| With Deepest Sympathy | Stacey - 2011 Parent | July 1, 2012 |
| Personal Eulogy | Michael and Cynthia Causbie | July 1, 2012 |
| Personal Eulogy | THe Fobar family, Class of 2010 | July 1, 2012 |
| In Memory | Presley 2014 | July 1, 2012 |
| Peace be with you | Dan and Caroline Mengon, 2013 parents | July 1, 2012 |
| Personal Eulogy | Theresa Ross, WPP 012 | July 1, 2012 |
| Deepest Condolences | Barbara Cass | July 1, 2012 |
| Personal Eulogy | John and Anne, 2013 | July 1, 2012 |
| Personal Eulogy | Berg Family 2000 | July 1, 2012 |
| With Heartfelt Sympathy | Rich and Janet DiEugenio | July 1, 2012 |
| Personal Eulogy | Temas Family, 2010 | July 1, 2012 |
| Personal Eulogy | Andra Shaw | June 30, 2012 |
| Personal Eulogy | Leland Foster | June 30, 2012 |
| Personal Eulogy | Darlene Kelly | June 30, 2012 |
| Personal Eulogy | Doris and Robert Unger | June 30, 2012 |
| Personal Eulogy | Marie & Dave Nelson, Parents Class of 2014 | June 30, 2012 |
| Personal Eulogy | Melissa Blazek | June 30, 2012 |
| Personal Eulogy | Lisa Hetland | June 30, 2012 |
| Personal Eulogy | Koeppe Family | June 30, 2012 |
| Personal Eulogy | Mary Ellen Mullen & Bo Woronowicz | June 30, 2012 |
| Personal Eulogy | Laurie | June 30, 2012 |
| Long Gray Line | Peter McIlvaine Hall USMA '63 | June 30, 2012 |
| Parent of 2010 Graduate | Cathy Butcher | June 30, 2012 |
| Personal Eulogy | Elizabeth Perez-Alemany | June 30, 2012 |
| Personal Eulogy | Sandy Overly | June 30, 2012 |
| Personal Eulogy | Alan and Sheila McCurdy | June 30, 2012 |
| Personal Eulogy | Lisa, Parent of 2014 Cadet | June 30, 2012 |
| Thank you | Donna Dolan | June 30, 2012 |
| Personal Eulogy | The Harris Family | June 30, 2012 |
| Thank You Fallen Warrior | SFC (Ret) Stephen Fine | June 30, 2012 |
| Personal Eulogy | The Parker family 2014 | June 30, 2012 |
| Our deepest condolescence | Rogan Family - 2010 | June 30, 2012 |
| Deepest Sympathies | Brian and Elaine, Parents of 2013 | June 30, 2012 |
| Deepest Sympathy | Tonseth Class of 2015 | June 30, 2012 |
| With sympathy | Piechowiak family | June 30, 2012 |
| Personal Eulogy | Cindy-2012 mom | June 30, 2012 |
| Personal Eulogy | Parents, Class of 2013 | June 30, 2012 |
| In Sympathy | Ritchey Family (Stillwater, Ok) | June 30, 2012 |
| Personal Eulogy | Christy Rome (Mom of a 2010 grad) | June 30, 2012 |
| In Sympathy | Jeanette Grayeb-Mihal | June 30, 2012 |
| Personal Eulogy | Cara Kopowski | June 30, 2012 |